If you are athirst for something extra than a regular Tablet, Razer Edge pro may quench your thirst. It is not just a PC but a multimode PC tablet that has stupefying full-fledged gaming platform. Razer pro runs Windows 8 operating system and is powered by Intel Core i7 processors with an extraordinary processing experience and NVIDIA GetForce graphics that lets you have a breath taking gaming experience. It has a 10.1 inch touch screen with 10 point capacitive touch sensibility. The device can perform in 4 modes viz. the Tablet Mode, Keyboard Mode, Mobile Console mode and Home Console mode.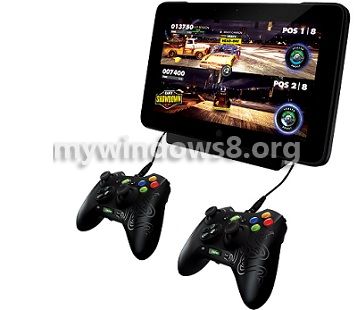 The Tablet mode is fine with smooth touch sensing and flawless gaming. Razer Edge pro can be converted to a Notebook style computer by attaching a Keyboard Dock.
The tablet has stereo speakers, Codec that supports 7.1, with a High Definition 2 MP Web Cam Dolby Home Theatre, Array Microphones, 3.5 mm, 4 poles, stereo Audio Jack, SuperSpeed 3.0 USB port which gives a real life sound effect. The keyboard has a direct reflective acoustic chamber which enhances the sound further. There is an additional battery provided with the dock keyboard that elongates the battery life.

The third mode is the Mobile Console mode. The tablet is convertible to this mode with an attachable game pad making this device to have a unique place of its own. Another important feature is the precision control. The accompanying features include dual precision analog sticks, backlit D-pad, 4 action buttons, and two pairs of shoulder buttons, a pair of trigger buttons at the back, Xinput support and many more. The ergonomic design gives ultimate comfort and ease for having a wonderful gaming experience.
Final mode is the Home Console mode. This mode enables you to enjoy gaming in a new level by connecting the device with a home theater screen or any additional screen. With additional peripherals Razer Edge Pro makes a special place for itself. Additional accessories can enhance the effect.
Storage facilitates 128/256 GB SSD, 8GB DDR3 RAM and network facilitates Intel WLAN. But besides all these super qualities, Edge Pro lacks the battery power which has a run time of maximum two hours while gaming. Although power is expandable with additional batteries, if attached, but this, however is a loophole?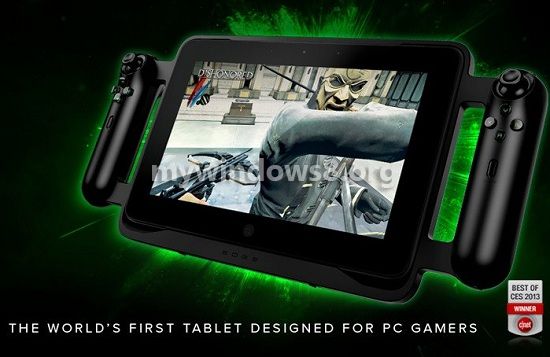 Price rating is $1449 for a 256 GB model and $1299 for a 128 GB model. Further customization is available on storage and processors to cut down the price. So with a 4GB RAM and Intel Core i5 processor, the price comes down to $999.