Power BI is a popular business development and analytics tool which has recently made an entry into the Windows 10 Mobile Store with a dedicated app for the version. The new version of the application has brought several decent and welcoming changes out of which the Pin to Start option for Dashboard is the most prominent one. With this feature, Power BI can open directly in a specific Dashboard. The application is already available in Android and iOS and now it's there for Windows Phones. The application is built from the ground up to be optimized for touch and mobile productivity.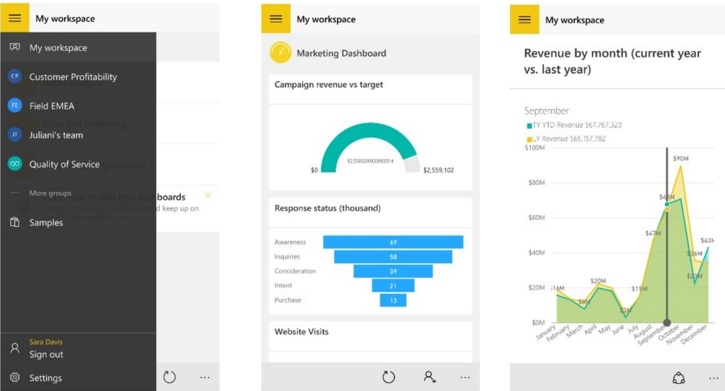 The features of the dedicated Power BI for Windows 10 Phone app are as follows:
1. The new app will keep you updated with the detailed critical business information and help you explore insights as and when they occur.
2. You can present slides and data in fascinating and interactive charts, maps, graphs etc.
3. You can keep your team informed with shared dashboard invites.
4. Send tile snapshots via email with just a few taps and clicks.
You can
Source: Windows Store