IFA 2014 is taking place next week at Berlin and Microsoft is rumored to showcase two new Windows Phone models at the event. The two models are Lumia 730 and Lumia 830 respectively. We have got to know some information about the phones and Lumia 730 is rumored to come in two variants. the Single SIM variant will be facilitated by LTE 4G and the other one will be a Dual SIM model with 3G connectivity. Some pictures have been leaked before the announcement and sources say the devices are hopefully Lumia 730 and Lumia 735.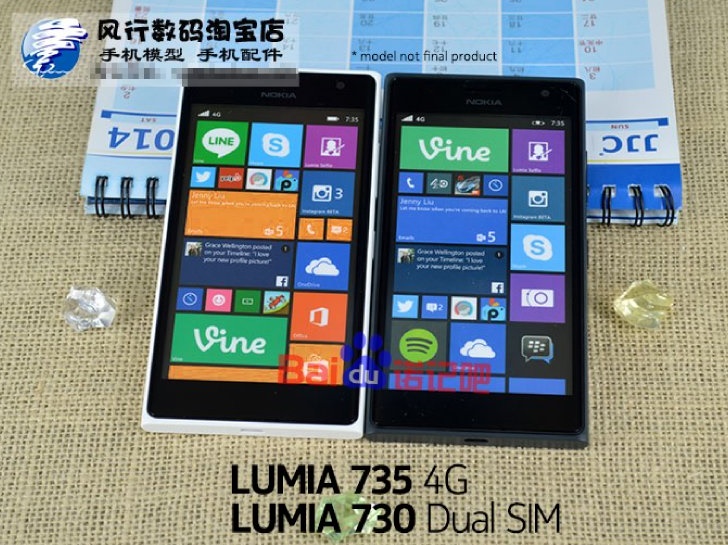 The photos leaked shows two Lumia devices, one is definitely the about-to-release Lumia 730 and the other picture is rumored to be of that of Lumia 735. We know that both Lumia 730 and Lumia 830 which are scheduled to be released at Berlin IFA are mid range budget phones with decent specs. But the images leaked seems to be like an isotope of Lumia 720 and a Lumia 800/920. We got hand some specs which are highly part of Lumia 73x.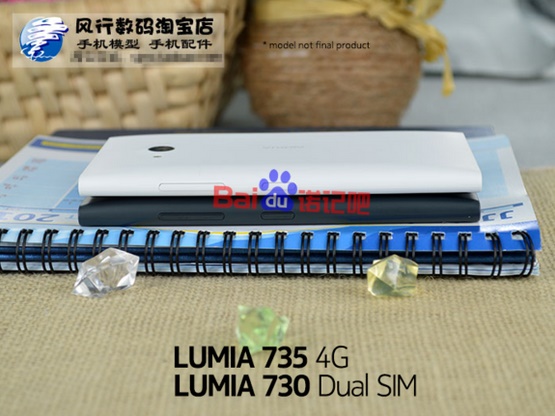 The device will come with a Quad-core Snapdragon processor with 1 GB of RAM, 8 GB in-built memory with expandable Micro SD Card slot. The phone is expected to have a decent 4.7 inch HD ClearBlack display with a humble 6.7 MP primary camera and a 5 MP secondary or 'selfie' camera but there will be no camera button. Other features include New Lumia 'Debian Red' firmware, 4G LTE and many more. More exciting gadgets and devices will be revealed at the IFA Berlin. We will keep you updated.
Source: Images Via Tieba Baidu