PhotoMath app for Windows app has been launched and this is an extremely useful application for calculating mathematical equation and simple calculus problems. PhotoMath uses camera scanner and scans mathematical equations from books, printed pages and instantly gives you the result. So if you feel lazy to do mathematics, this app will be great help. No wonder, this app is definitely a spoiler for school students, but anyway we can't deny its potential.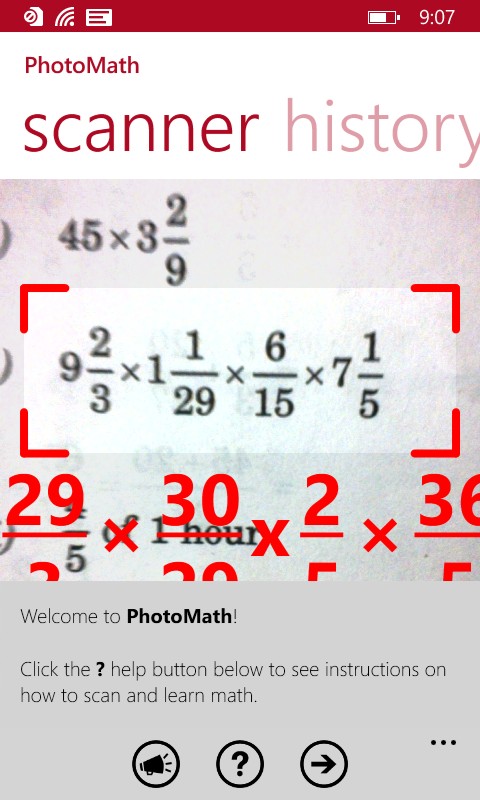 PhotoMath application has a camera that you can use to scan the mathematical problem from book. Remember, it does not support hand written text unless it is written with accuracy. As soon as it scans the problem it will display instantly the number in red font. As soon as you finish, you can tap on the arrow button to access the steps. It can not read any complex calculus problems and no trigonometric or geometric function. Check out few screenshots of step by step analysis process.
If the application yields wrong result, you can add comment and send to to the developer. You will get the Wrong option which you can tap to send the comment. Another section is there, known as the History section which gives account of all the previous calculations.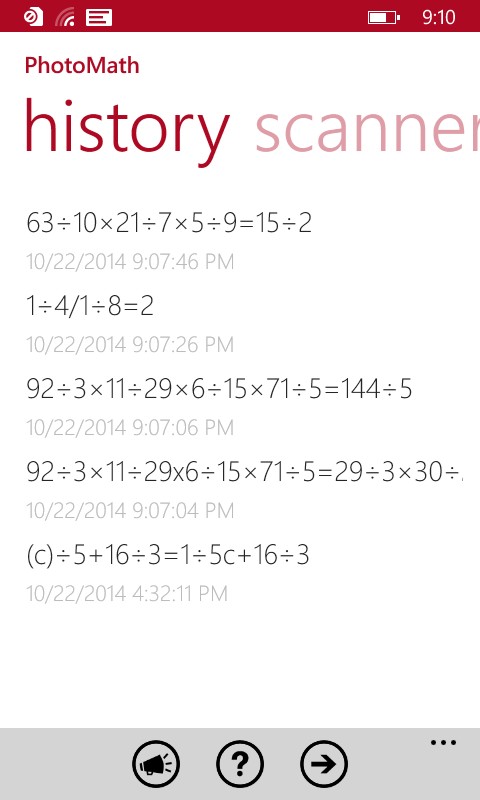 The application is available for iOS and Windows Phone and would be rolling up for Android by early 2015. Download the app from Windows Phone Store