In Windows operating system, a clean boot helps in starting the operating system with minimal set of drivers and startup programs. When Windows boots by normal process, along with it starts several startup operations, applications and services. Usually these services work in the background.Sometimes, these applications and services can cause software conflicts. A clean boot helps eliminate software conflicts that occur when you install a program or an update or when you run a program in Windows 10.
Note:
You must log on to the computer as an administrator to be able to perform a clean boot.
Your computer may temporarily lose some functionality when you perform a clean boot. When you start the computer normally, the functionality returns. However, you may receive the original error message, or experience the original behavior if the problem still exists.
If the computer is connected to a network, network policy settings may prevent you from following these steps. We strongly recommend that you do not use the System Configuration utility to change the advanced boot options on the computer unless a Microsoft support engineer directs you to do this. Doing this may make the computer unusable.
Steps To Perform a Clean Boot in Windows 10
1. Press the Win+R to open Run window, type msconfig, and press Enter to open System Configuration.
2. In the General tab of System Configuration, select Selective startup, and only uncheck Load startup option.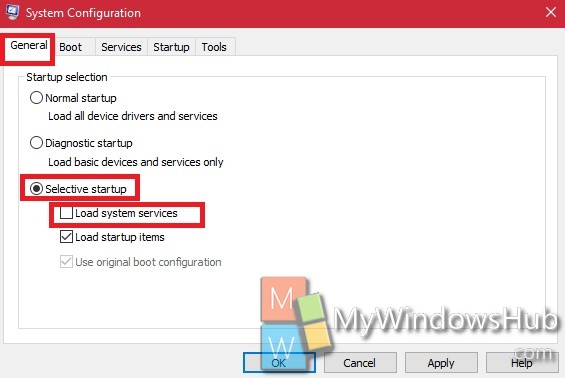 3. Now, go to the Services tab. Find out the option Hide all Microsoft services box at the bottom left corner, and click Disable all.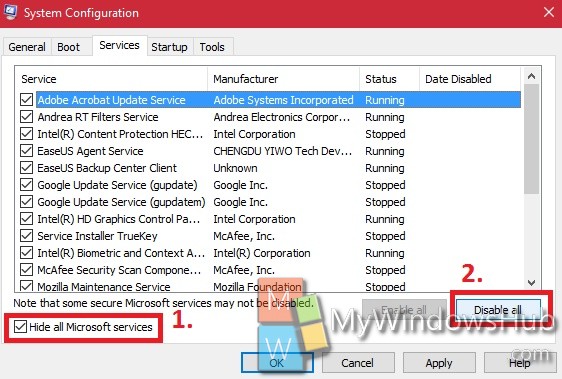 4. Next, go to the Startup tab. Click on Open task manager.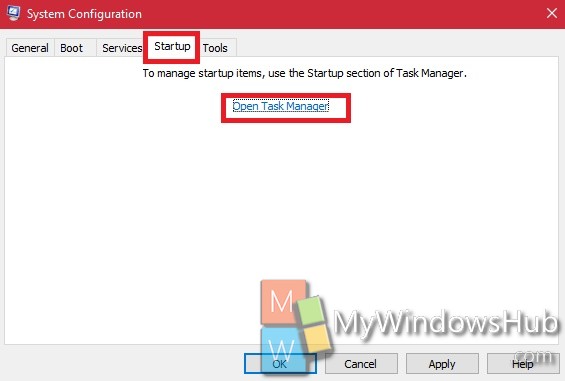 5. Now under Startup tab in Task Manager, disable all the programs. Close Task manager.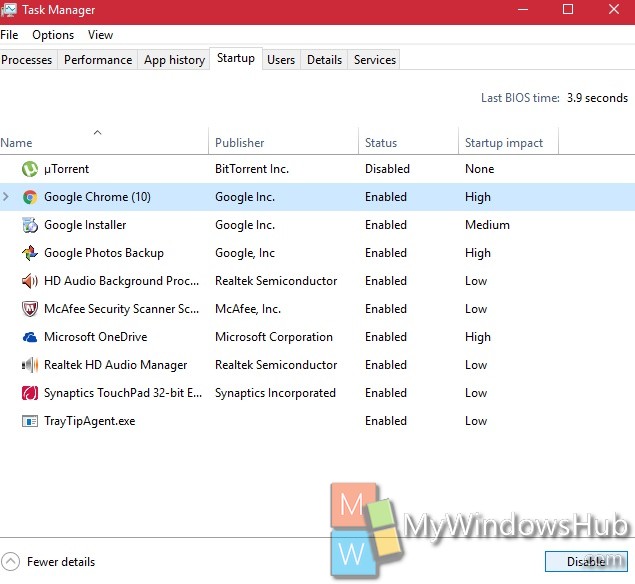 6. Click OK in System Configuration Window.
7. Restart by tapping on the Restart option.

That's done!