The Official National Rail Enquiries app has been launched for Windows Phone. Official National Rail Enquiries is a very useful app for users who regularly use the train route in the United Kingdom. The app has been available for Android phones and iPhone and now it's in Windows Phone. Till now Windows Phone users had to rely on other third party apps, but now the official app is available for download. The Official national Rail Enquiries app is much more clear and informative than a train timetable. The app provides users with real time updates on train timings and live information on trains of British Companies.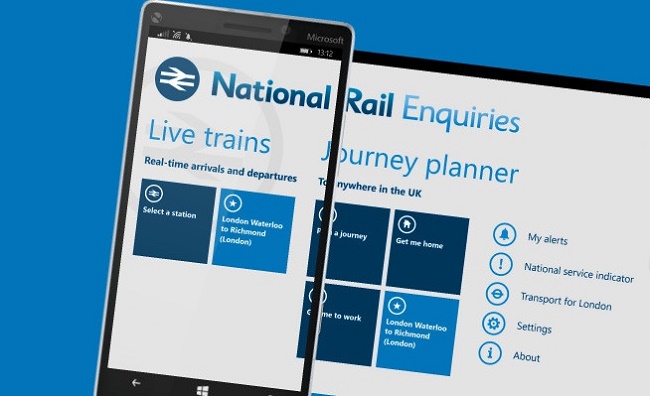 The salient features of Official National Enquiries for Windows Phones are:
1. You can find all your favorite and recent journeys from the app.
2. Users will be able to plan your journeys to home or work all on one screen.
3. If you use a particular journey almost everyday or frequently, just Pin it on your Start Screen. You can access it with a single tap.
4. Live train requests.
5. Live journey updates for your home station from the pinned app on your home screen.
6. Live updates on train departures and arrivals for any station.
7. Travel alerts.
8. Users can plan journey to/from a London Underground or DLR station
9. Users can compare rail fares & buy tickets.
10. You can download the FREE National Rail Enquiries app today.
You can download the app from Windows Phone Store.