There have been rumors about Microsoft may lay off some of its employees at its Nokia acquisition as well as to write-down on its estimated value for a while now. Recently Microsoft CEO Satya Nadella signaled changes are on its way in an email to employees on June 25. His memo laid out a broad agenda for the company's fiscal 2016, which started Wednesday. The firm's prospects are in doubts ahead of its fourth-quarter earnings. Microsoft is rumored to be planning another round of layoffs and a big write-down on the value of its Nokia mobile device acquisition. But he said Microsoft will "make some tough choices in areas where things are not working."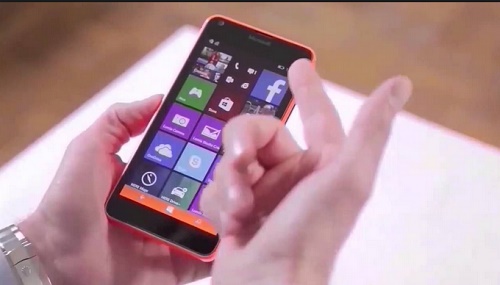 Just this Monday, Microsoft struck a deal with AOL for internet advertising. Both the parties agreed upon that AOL will handle management, sale display, and video advertising on MSN, Skype, Xbox, and other Microsoft products in the U.S., Brazil, Canada, Japan and five European countries. In addition to this, AOL's search and advertisement will be powered by Microsoft's Bing. Also, Microsoft's Bing search engine will power search results and search ads on AOL websites. In return, the two companies will share profits from the advertising of each other's products.
AOL and Microsoft will split money made from ad sales on each other's products under the agreement. Terms of the revenue-sharing deal were not disclosed.
It's also been reported that Microsoft will move about 1,200 of their employees over to AOL. John DiFucci, analyst at Jefferies, says Microsoft's decision to exit the display ad business shows "management's continued discipline around allocation of resources and costs," on a research report.
An aggressive write-down and restructuring would mitigate future losses, but we note that the business would still likely burn cash. We see the Phone Hardware business as poorly positioned versus the established Apple and Android ecosystems and believe Microsoft will have to either make significant investments to drive scale or accept lower market share and market relevance.
– John DiFucci, analyst at Jefferies.
DiFucci rates Microsoft stock as underperform with a price target of 38. With Microsoft in house-cleaning mode, there's a good chance it could take a write-down of the $5.2 billion in goodwill associated with its Nokia acquisition. It would still be very surprising to see such large of a write-down on the value of Nokia. After all, a huge majority of Windows phones are manufactured by Nokia!