Everyone knows how human instincts are; we need the best thing in the cheapest possible price! No matter what we buy, is it groceries or cloths or even the gadgets! We always tend to find the right deal!! HP's Stream netbook is good news as it fits in with perfect deal! HP's cute Stream 11 is one of the most affordable Windows laptops yet, at Rs.19, 999! Let's have a look at the review of new product.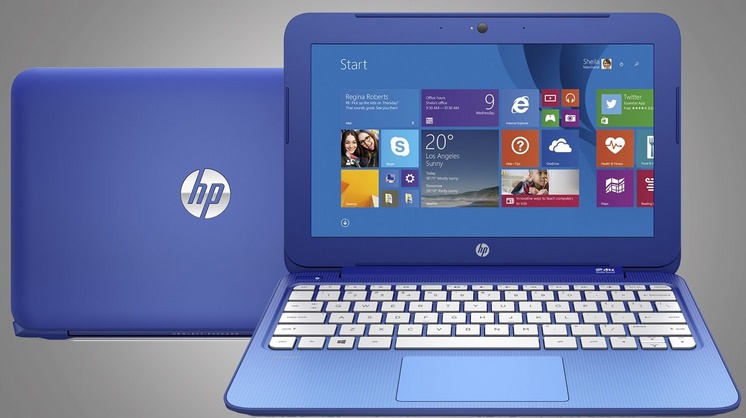 HP stream is an 11.6-inch netbook PC running on Windows 8.1 (non-touch display) and primarily meant for basic PC usage. This gadget is perfect for Students along with aged folks. Also, if you're on tight budget and are looking for some mobile computing power, then Stream could be one of the options! Stream has all the attributes that an HP product has, solid build quality, durable product construction and well thought-out design aesthetics sprinkled around all sides! The textured plastic finishing doesn't look cheap, even for its price and the color options will attract attention from all corners. The speakers have been placed at the bottom of the device. Although Stream 11 looks and feels are pretty good but there's a feeling that only the flashy kinds might find them worthy!
The hardware configuration of Stream includes 11.6-inch HD display, which offers crisp details with not-so-bad color reproduction. However, there is no touch support on this one. With Intel's Celeron power and 2GB RAM you get the power facilitated by a regular PC. Memory configuration includes 32GB storage with the rest being relied on cloud storage that is something you may not use in real life. You get a front HD camera for Skype calling and slew of USB 2.0 and 3.0 ports. However, Stream 11 is no 'powerhorse'!! It cannot sustain too much activity in one go but is perfect for surfing the Web, watching movies, checking your mails and creating a content library. Gaming of high proportion is strictly prohibited; just keep things simple with this device if you want seamless and stutter-free performance.
Specifications
Display: 11.6-inch 1366x768p
CPU: 2.1 GHz Intel Celeron
RAM: 2GB
Storage: 32GB (20GB usable)
Camera: Front- HD
Weight: 1.27 Kg
One thing that should get PC buyers interested in the Stream 11 is its ability to last the mile!! On a single day's charge at full brightness, you will be able to get the device running for over 8 hours; something that the company promised during its launch phase!! Finally speaking, the pros my include quality built, crisp display and long battery life!! Cons could be priced steeper than rivals, standard hardware and only 32 GB storage! So the question stands!! Should I buy it or should I not?? HP Stream 11 is a funky PC option for users on a budget. It is light, carries entry-level hardware but its limited support. Although it is pricier than Asus Eeebook X205, if you're brand conscious, then Stream 11 otherwise EeeBook is a good and cheaper option on its own. So the choice is yours to make!