Where Nokia is struggling to retain its position in mobile industry, HTC has achieved enough market share taking the advantage of Android. HTC Desire, One, Sensation etc. midrange and high range Android phones got attention of many users. But Nokia's Windows 7 phones Nokia Lumia 900, 800, 710 did not get so much popularity as expected.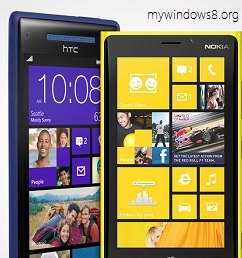 The time, when Google started rolling out Android (mainly Android 2.0) all leading Mobile Manufacturing companies decided to adopt Android for their high end devices. HTC used to manufacture only Windows phones. HTC broke that partnership of 15 years with Microsoft to manufacture android phones. But Nokia took the decision to stick to their Symbian OS. That was really a bad decision. Soon they realize Symbian cannot compete with Google's Android. At that time they had already lost a huge market share.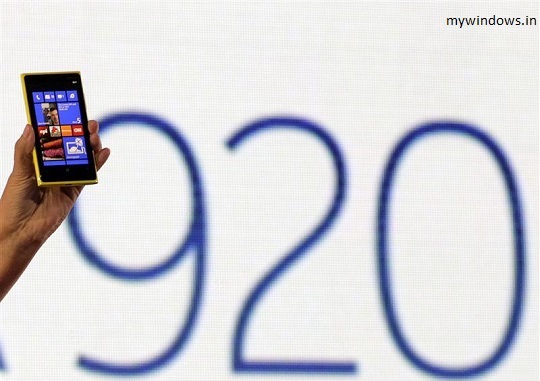 Nokia came up with a new OS, Symbian Bell. But Situation did not change. At last Nokia made a strategic partnership with Microsoft to produce Windows 7 phones. At the same time Nokia equipped its devices with new technology and software like PureView floating lens technology, Nokia Radio, Nokia Map, City Lens etc. and succeed to attract a section of people to their devices. But again, it was not up to their expectation.
Nokia took a big step – the Nokia Lumia 920, the first Windows 8 Phone, announced at a press event in New York on 05 September, 2012. Simple and eye catching metro UI and well finished color array of Nokia Lumia 920 attracted many users somewhere around 4 million in last quarter.
The Taiwan firm, HTC came with two brand new windows 8 phones, 8X and 8S. Coloring scheme of HTC 8X is very much similar to Nokia Lumia 920. It may be every manufacturing company are trying to adopt this style of coloring scheme because of the simple and colorful nature of Metro UI. At this time Lumia 920 is the best shot for Nokia to grab the market share and they have understood that HTC 8X will give them a head to head competition in that case. Nokia's Chris Weber well established this fact when he slapped HTC with a tweet saying that copying Nokia's Windows Phone 8 coloring scheme will not help HTC to achieve so much popularity for their phones like Nokia's Lumia 920.
HTC said nothing regarding this issue yet. But no doubt, the cold war has begun. Let's see who wins the crown. What do you think? Feel free to share your views.