Nokia besides announcing two new Lumia phones, talked about a new accessory in the market. Thus new gadget is nothing but a wireless speaker named MD-12. Nokia said, "With a built-in vibrating actuator located on the base, low frequencies (read: heavy bass) are created when placed on most surfaces, especially hard ones, delivering a surprising amount of bass for such a compact speaker- in fact, it's rather fun experimenting with different surfaces.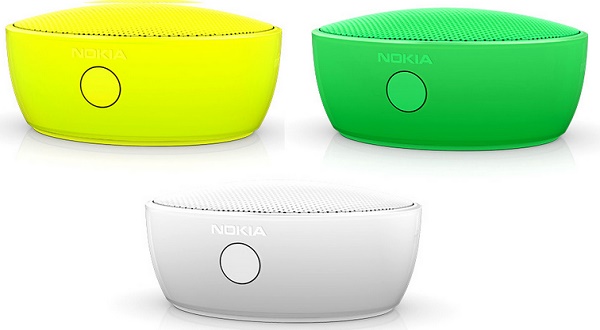 The speaker can last up to 15 hours on battery power and can connect to smartphones such as its own Lumia products via NFC (Near Field Communication) or by Bluetooth. As with many of Nokia's products, the MD-12 will come in a variety of colors, such as green, yellow, orange and white."
Today in a press conference Microsoft announced some great featureson Windows Phone 8.1 and Nokia introduced two new Lumia models. The speaker is small in size like that of an apple. The release date has not yet been revealed but cost would be around 39 euros that's $54.