Lumia 635 is a budget phone with good and decent specifications. Few weeks ago the handset has been made available for pre-order in the Microsoft Store but disappeared in a day. Microsoft clarified the reason to quit the posts due to wrong information and has again reposted it. So users who were keen to grab the phone may now relax. Microsoft has also expressed a sigh of relief to be able to provide them online one week before the official announcement .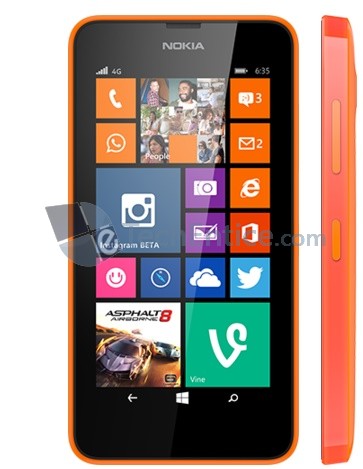 Lumia 635 sports a quad-core Qualcomm Snapdragon 400 processor with processor speed 1.2GHz , 8GB of phone storage which is expandable via microSD card slot. It has a 4.5-inch display with 854x480px resolution. The phone has 5 MP rear camera but despite of having 4G LTE support, a severe disappointment is the absence of front facing camera in the selfie generation . T-Mobile has officially announced that it is pleased to work in collaboration with Lumia 635 and its combination with the Windows Phone 8.1 will offer sales in United States. The offer is available for pre-order for $129 off-contract with T-Mobile.
Now only the T-Mobile compatible devices are displayed and AT&T versions are yet to arrive. Lumia 635 will be available on MetroPCS from July 18, 2014 with special "promotional pricing" of $99 off-contract.