A large number of weather forecasting applications are available in the Windows Store. Atmosphere is a really impressive application for Windows Phone 8 and above. Designed in a modern user friendly interface it presents weather forecasting report in an elegant way. The app uses modern advanced graphs and typography to help study weather news vividly. It contains a wide variety of features with support for multiple locations like millions of cities all over the world and data from extremely efficient weather radar only in US.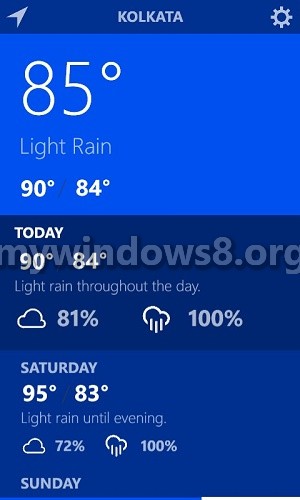 The beautiful features incorporated in the app are as follows:
1. Simple and user friendly interface yet with ample features.
2. Beautiful Live Tile that portrays the forecast. The background is customizable by the user.
3. Amazing weather graphs to describe sunrise and sunset.
4. Various interesting themes.
5. Lockscreen Support.
6. Quick loading
7. weekly forecast 7 days, hourly forecast 7 hours
8. precent of chance of precipitation and storm.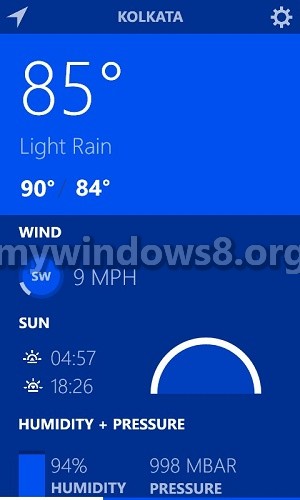 The app is available for download from the Windows Store. This is a paid app and costs $ 0.99. You can use it for a free trial version. In one word the app us excellent and worth a place in your Windows smartphone.