Even some years ago, the term "low cost" was almost parallel with reduced quality in the smartphone world. The users who intended to invest a low amount ended up getting an awful looking phone. The tables have turned with the introduction of amazing smartphones at the entry level. Take for instance Motorola's Moto E, which is a compelling well-favored handset which have changed the scenario altogether. Hence proving the customers that they no more have to square off for the bad ones although spending a handsome amount.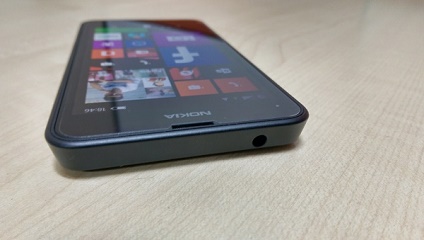 Now the scenario is not about android either; Microsoft's offering Windows Phone OS have truly shown that a great smartphone user experience can be offered across all price ranges. Till date, no device has shown an awesome performance that too at such a cheap price.
Almost tagged at 80$ a device, Nokia Lumia 520 is the most budget smartphone currently available in the market. But still, it's not upto to the mark in terms of specs. A few compromises were done on the device to keep it's cost a such a low price include deletion of front-facing camera and keeping its RAM restricted to 512MB only.
But Lumia 520 being just 15-18 months old, another such device has been added to Lumia family in the same range. The Lumia 630 is the first phone launched with the latest Windows Phone 8.1. Tagged at around 159$ in US, 10,500 INR in India, the Lumia 630 is surely low-priced. Nokia is facing strict competition from Android and several other competitors who are entering the entry level smartphones world.
Specifications
The Lumia 630 provides just 3G connectivity – if you want 4G LTE, you'll have to give away an extra sum for the identical Lumia 635. In the recent times when T-mobile declared its programs to hive away the Lumia 635 in the US, it said that the device would efficaciously substitute the Lumia 521 in its range.
The Lumia 630 consists of a 4.5-inch display, covered by a Corning Gorilla Glass 3, amalgamated with a quad-core 1.2GHz Qualcomm Snapdragon 400 processor (compared with a dual-core 1GHz S4 on the 520). The 630 also consists of a dual-SIM version for which you have to some extra amount, but the version we're are accounting for is the standard single-SIM model. Apart from that your storage space is of 8GB, along with a microSD slot, a 1830mAh battery and a 5MP rear camera. The resolution of the display being at 854x480px, with the extra 54 rows of pixels exclusively given to Windows navigation button present on the screen instead of being seperate entities.
The most frustrating point is that when 1GB of RAM is a general specs these days in the smartphones, Lumia 630 has to adjust with merely 512MB. Another point being that you wouldn't have the freedom to click pictures in dark environment since it does not have a flash for the rear camera which the Nokia's latest offering X2 possesses.
The specifications of the phone are listed below.
Item
Description
GENERAL
2G Network
GSM 850 / 900 / 1800 / 1900 – all versions
3G Network
HSDPA 900 / 2100 – RM-976
HSDPA 850 / 900 / 1900 / 2100 – RM-977
Body
5.10 x 2.63 x 0.36 in
134g
Display
4.5 inches IPS LCD capacitive touchscreen,
480 x 854 pixels(218 ppi pixel density)
Corning Gorilla Glass 3
Memory
8 GB with microSD slot expandable upto 128GB
Camera
5 MP, 2592 х 1944 pixels, Autofocus,
Video Recording of 720p@30fps,
No front camera
Processor
Qualcomm Snapdragon 400 SoC
Quad-core 1.2GHz Cortex-A7 CPU
Graphics
Adreno 305 GPU
Battery
1830mAh Li-ion battery
Operating system
Windows Phone 8.1,
Nokia Lumia Cyan firmware
Price + Availablity
$159 USD / €119 EUR / £100 GBP / Rs.10500 INR
Available now in selected markets
Now let's talk about the individual features which makes Lumia 630 offer a complete user experience.
Design
With the colors of bodies of phones splashing all over the markets, phone makers like Nokia are leaving no attempt in producing phones in vibrant colors which in turn prove to be its hallmark symbol. The Lumia 630 leaves no exception in this category, and Nokia has stalled in the color altogether to the next level by introducing two colors like Green & Orange which are hereby guaranteed to gain attention of the mass at the very first glance due to extraordinary brightness. In this, the vibrant are only restricted to the rear part of the device which you can interchange at your disposal from the four options sold along with the device having a matte finish.
Even there's no enveloping light sensor, no front-facing camera, with the Back, Start and Search buttons all shown up on screen itself as per the previous Lumias.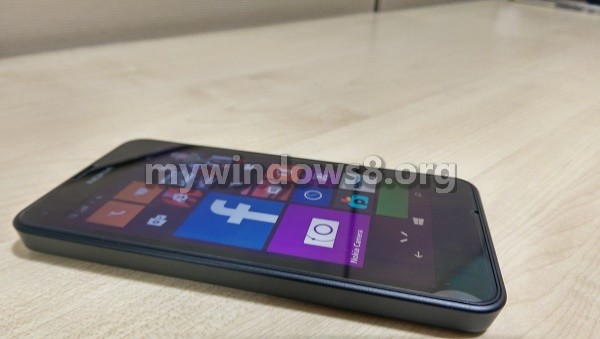 However, you will yet discover the power button and volume rocker right where you'd anticipate them on a Lumia handset and yes there's is no camera button either.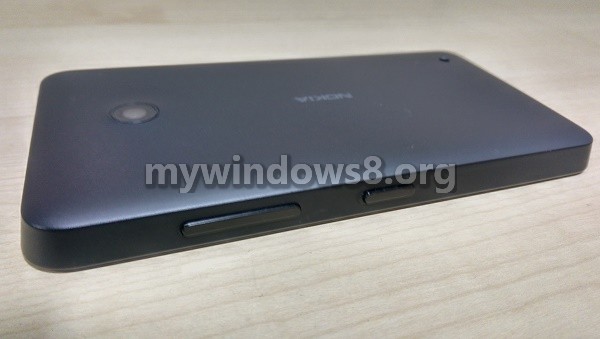 At the bottom of the phone, you would hit the USB port as per the normal standards.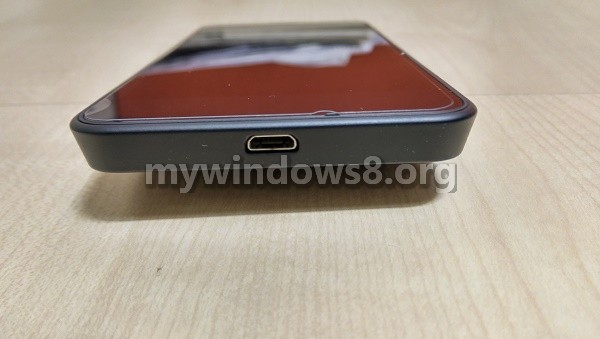 While the left edge of the device lacks any kind of button, rather on the top you would find the 3.5mm Audio-Out jack.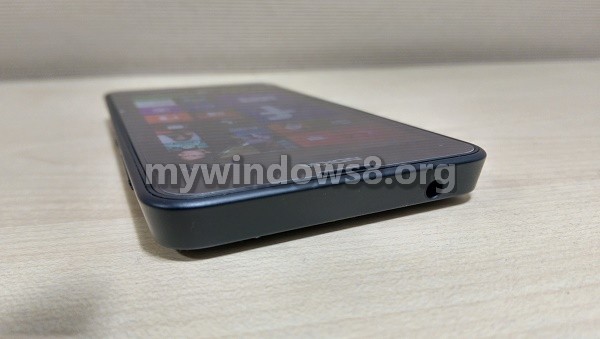 On the rear part of the phone you would see the camera without the company of flash and small conduit for the speaker. For getting access to the battery, microSIM csrd and microSD slot, you are required to remove the rear shell.
Display
The Lumia 630 possesses a reasonably prominent 4.5-inch display which being the same size as of the 920 series and Lumia 1020 also. But, instead those phones offered HD display(1280x768px) but 630's UI is restricted to 854x480px, which being a low resolution to a comparatively larger screen size.
Just keep in mind that this device is not competing against Samsung's Note 3 or even LG's G3; but if you have any intentions like those then it would be better if call yourself a fool. The 630's IPS LCD won't compete for an OLED for lucidity or vivacious colors, but is still fairly good. Almost in all lighting situations, colors shows up intensely with great contrast, and the seeing angles are pretty good too.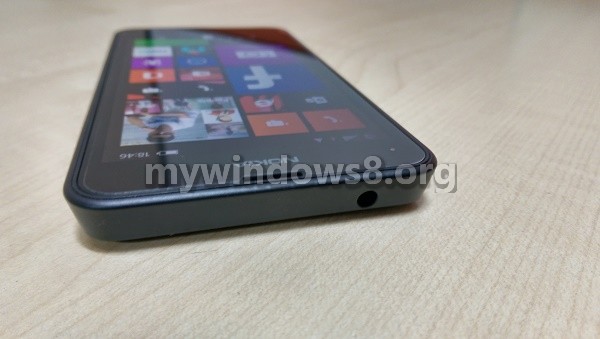 The greatest disadvantage in utilizing its display is the outcome of a flummoxing and, certainly, absurd decision taken by Nokia to ship the device by removing the ambient light sensor which means that you have no option for automatic brightness for the display.
You have to manually adjust the brightness which can be done practically in two methods, Just choose a setting and leave it at that screen brightness all the time. The second option being that manually adjust the setting as per requisition. You can alter between low, medium and high brightness by merely clicking a button in the Action Center, by a simple gesture of a swipe down from the top of the display, which also includes the top of the lock screen.
In addition to that, the screen is protected by Gorilla Glass 3 which doesn't seem to be a saviour in this case since it would take damages pretty easily even those who "handle with care".
OS + Software
The Lumia 630 was the first ever device to be planned in Windows Phone 8.1, the off-late edition of Microsoft's mobile OS – Windows Phone, so fresh that it is not made officially available to any devices, apart from those who have preferred to install the Preview for Developers.
For Nokia handsets, the Windows Phone 8.1 firmware is renowned as 'Lumia Cyan', and the Lumia 630 arrives with it preloaded and amalgamated into the device. Inspite of possessing merely 512MB of RAM, 630 doesn't seems sulky or slow when browsing through the complete system which certainly is an evidence of the work Microsoft has put in to make sure Windows Phone 8.1 runs fairly good on low-end specs and also to the optimizations of the Cyan firmware in making a point that the system's fixed resources can manage with the visual style of the OS.
One thing that may take a toll on the owners, is the restrictions enforced by the hardware on the availability of apps. These days there are some apps – especially games, largely – that just won't function on devices with 512MB RAM. As compared to other Lumia devices, the 630 has access to Nokia's undivided scope of apps – and this software suite contributes remarkable value to the device.
Another app that most of the users won't be able to relish in most parts of the world is Cortana, Microsoft's digital assistant. But by the time Cortana turns in to become more widely available, its potentialities will doubtlessly be far more outstanding than they are currently today.
Most of the users willing to go for a Lumia 630 will have to adjust without Cortana's service for quite some time to come, instead utilizing the standard Bing search functions and more stiff voice controls grilled into Windows Phone 8.1.
Performance
Since some of apps would not work at all with the 512MB of RAM on the Lumia 630, those that do function are few in number as you could anticipate. The 630 arrives with a quad-core 1.2GHz Qualcomm Snapdragon 400 CPU and an Adreno 305 GPU. With the Cyan firmware as referred to above, Nokia has triggered what it proclaims 'SensorCore', which utilized a secondary processor in the Snapdragon 400 chipset that takes a note of your movement and activity, majorly for health and fitness purposes.
The ear speaker was just distinct enough for me to listen the other person in all, and those that I answered back said that they could make out my voice similarly very distinctly.
The Lumia 630 did fairly well when it arrived to discovering and keeping on cellular signal too – it functioned about as well as the Lumia 920 on this aspect, though it was at times outflanked by the Lumia 625 (both of those devices also comes with 4G connectivity).
Overall, the Lumia 630's performance is astoundingly good, particularly taking into account its tiny price tag. Those in search for a handset in this price range cannot averagely anticipate more than what the 630 provides, and the consuming user base of those going for a phone at this level will probably find that it conforms to or surpasses their anticipations.
Camera
The Lumia 630's 5-megapixel camera is really capable of clicking some adequate pics, but the outcomes aren't always upto the mark. The user experience of clicking photos is, unluckily, a bit of a trouble. On the 630, Nokia has got rid with the devoted hardware button which, on other Windows Phones, starts up the camera app and also acts as a shutter button for the same. So to utilize the camera, you firstly have to start the camera app, either from a shortcut in the Action Center or from a tile in the Start Screen whichever you prefer.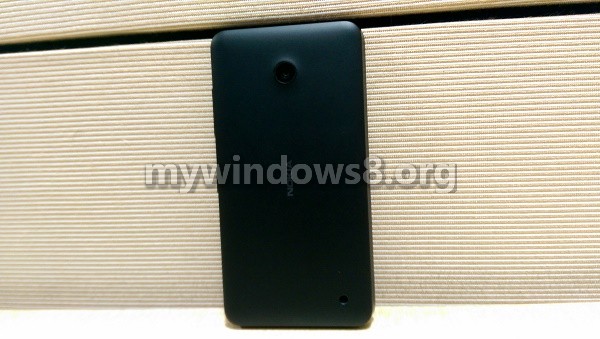 The quality of the Lumia 630's camera is surely a betterment over the 520, and in good lighting conditions along with a pretty steady hand, it's possible to click some really nice pictures.
A big issue in low-lighting is the deficiency of a flash for the camera and you would see a great deal of more noise in your photos, and even the flimsiest movement of your hand can bring in blur to the image.
Camera Picture Samples (click on the images to see them in actual size)
Taken with Microsoft Camera App in Daylight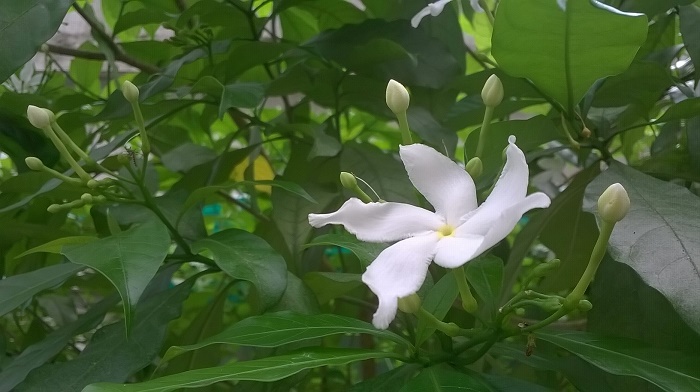 Taken with Nokia Camera App in Daylight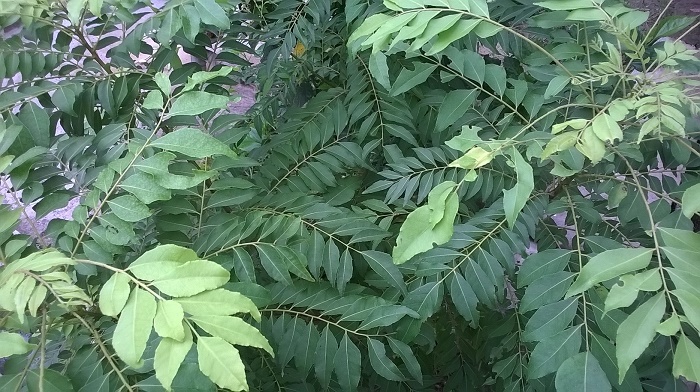 Microsoft Camera App indoor shoot in adequate light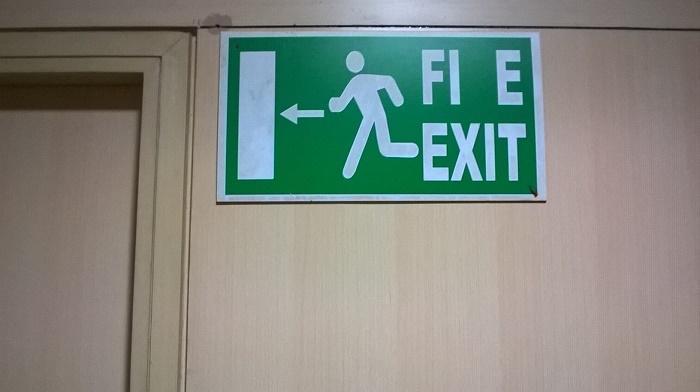 Nokia Camera App indoor shoot in adequate light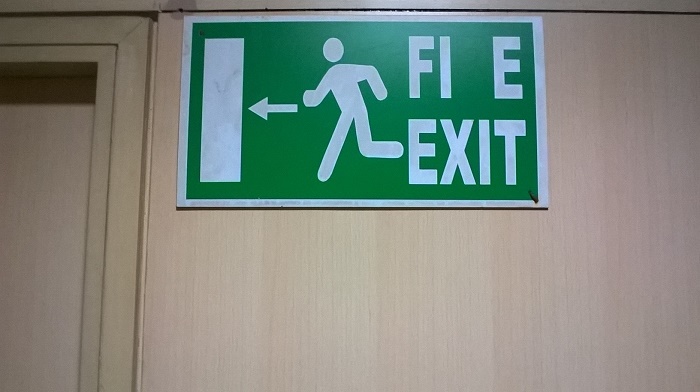 Taken with Microsoft Camera App in very low light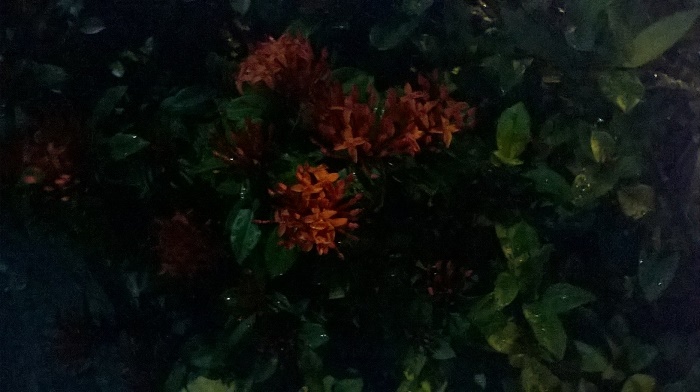 Taken with Nokia Camera App in very low light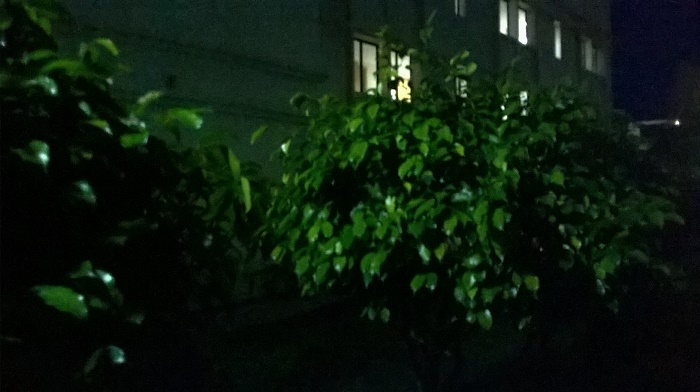 Media
The Lumia 630 showcases just 8GB of onboard storage but that doesn't seems to be an issue since the device has a microSD slot. If you want to stack away a great deal of music on your device, or throw a few TV shows or movies, then expanding the storage would certainly be a good option. Also if you are in the habit of taking lots of photos, it will instantly eat up space, so a microSD card will be a desirable investment for most buyers.
The Lumia 630 manages pretty well with video inspite of its pocket-sized screen resolution. The good viewing angles signify that it's good for viewing a quick YouTube video with a friend, and the colour and contrast are pretty good enough for a device at this price range. And for listening to music, you might have to bring your own headphones since Nokia doesn't include a headset in the box while shipping it.
Battery Life
Nokia has declared that the 630's 1830mAh battery is good enough for up to 25 days of standby time and up to 16.4 hours of talk time, as well as 58 hours of non-stop music and 7 hours of video-playback. If you're not an avid gamer, or if you don't stream music or videos to a great extent, you should discover that the battery lasts a good deal longer. In practice, the total amount of real-world battery life you get will completely depend on precisely how you utilize the device. If you hit the battery hard by playing non-stop games or viewing videos all throughout the day, then you can't sensibly expect the juice to last right through the day. But if you have a somewhat equilibrated approach to utilizing the device, you should discover that it holds up pretty well instead.
If you find that your device is running out of charge then, kick off the Batter Saver Mode available on other Windows Phone devices which eventually kicks off when the batter life is at 20% and ceases the functionality of some features to give you an extra time before you completely run out of charge.
Verdict
There is a great deal of features to like the Nokia Lumia 630, comprises of a liberally good sized display of decent quality, a camera that is capable of clicking some good images, awesome battery life and acceptable performance. The Lumia 630 has been compared here not against the flagships of the world, but with far more small-scale expectations in mind, for those looking for an low-priced entry-level handset are probably to apprise when fixing on how to spend their restricted budgets to the best.
People usually realize that "you get what you pay for", but will yet complain when they don't receive what they expected. Some of the compromises that Nokia made will count in to specific users as compared to others. Some, for instance, will not care a single bit that there is not a exclusive hardware button to start and use the camera.
In spite of its imperfections, the Lumia 630 as a whole is a compelling handset for the price range. Its performance, battery, display and camera – along with Windows Phone 8.1 OS, which at last looks like a genuinely impressive operating system; all convincing enough to turn it an appealing choice for those on a tight budget.