A new Windows Technical preview build 10051 has been leaked lately. The build is highly unstable and is not recommended for installation. The leaked Build 10051 has shown two basic apps Mail and calendar with enhanced tweaks. First coming to the Mail app, the application is just like any other basic mail application but the user interface is customizable to a good extent. The background colors can be changed, new options for customization can be reached by tapping the Settings icon (hamburger icon). From there users will get options to turn off/on swipe actions, inclusion of features like Format, Insert and Review headers. So these features make up the new Mail app of the leaked Build 10051.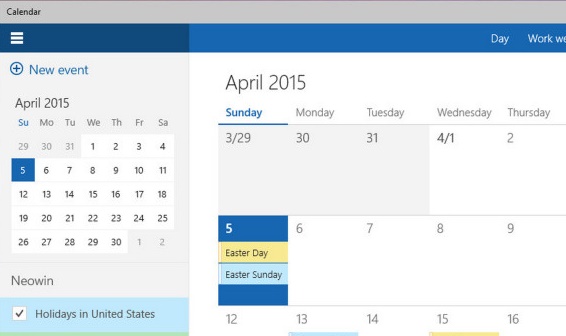 Now the new calendar app has also improved the user interface to a great level and it looks the same as the Mail app from the Build 10051. Like the calendar app of the previous versions, but with a more polished UI. Apart from this till now what has been observed is that the app shows basic calendar function.
The newly leaked build is certainly not from Microsoft, so it's not recommended that you install it. besides, Build 10051 has a lot of instability. So installing the Preview build might risk the security and performance of your computer.
With Windows 10, Microsoft has shown prompt responses with updates and builds. So you can be patient and wait for the next release from Microsoft.