Mozo Accessories is one of the most popular accessory manufacturing company based in Finland. The company has been dedicatedly making accessories for Windows devices. Mozo Accessories, that made its fortune by making cases and accessories for Lumia 950 and Lumia 950 XL has noy converged its focus on Surface devices.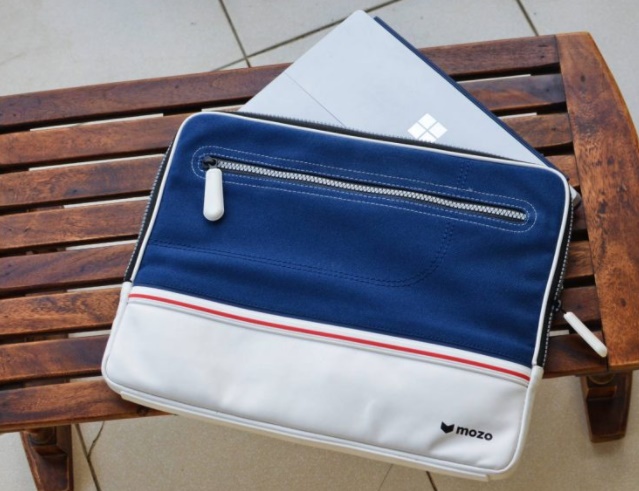 Now the company is again in he news for its new set of products- the Mozo Sneakers Sleeves. The Mozo Sneakers have some resemblance to that of Vans or Converse . The Sneaker Sleeves come in two colors, red and blue. There is a black variant but it's made of a completely different material. It's different in terms of looks also. There's no strap or handle on these sleeves, so you can't carry them around like bags.
Mozo Sneaker Sleeves is made from a combination of canvas and PU Leather. The sports variant has an interior lining of soft cotton canvas. It's teamed up with a zipper pocket as well. The pocket can fit a range of accessories along with the device like charger, headphones and many more without harming your main device. The large zippers of the Sneakers give the accessories an aesthetic beauty. The rubber foot looks like a sneaker sole and gives enhanced protection along with beautifying the accessory as a whole. It also gives a little base to place the accessory vertically a
Even though Mozo Sneaker Sleeves are meant for Surface Pro and Surface Book, but it is compatible with any 13 inch laptops and 2-in-1 devices. The sleeves meaure 33.5 x 25.5 x 2.5 cm. Mozo Sneaker is extremely stylish and useful feature that complements your Surface devices perfectly.
The Mozo Sneakers Sleeves were priced at €49.90. The price is definitely high when you consider its utility but now on a special discount the accessory is available at $29.90. The device is useful, stylish and poerfect to suit your Surface devices.