A new movie making or video editing app has been launched in the market known as the Movie Maker 8.1. This is a paid app and costs $0.99. Movie Maker 8.1 is said to be a universal app. You have to download and install the application to enjoy the experience of movie making. Windows 8.1 app is expected to launch in the Windows Store soon. This full featured movie editor provides a good number of features including optimization updates and new transition features.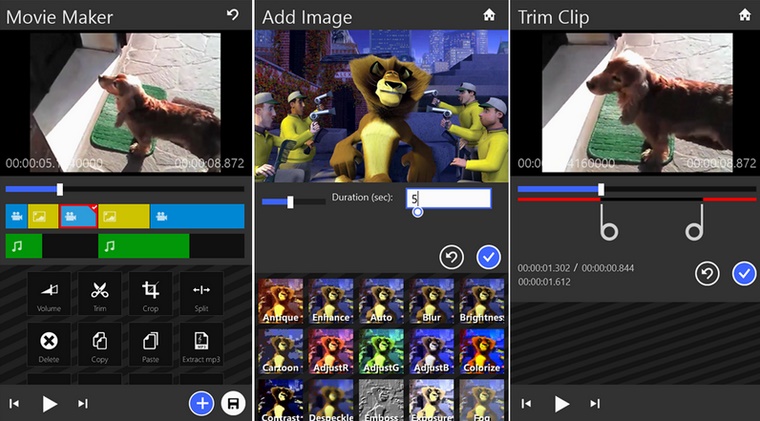 Movie Maker helps to compose movies with video clips, images and sound clips by editing, copying, deleting and cloning them and the video format will be Windows Phone 8.1. The app has some really good features like filters you can set the duration on the movie and even adjust volumes separately for each sound track. An another new feature is the MP3 extractor. This feature helps a user to extract the audio part from a YouTube previously downloaded.
Now when the final editing is done, the video is stored in mp4 format. The app is being updated and some bug fixes have been made on the error message about a file being locked which is a wrong message when nothing is actually being locked. The interesting aspect of the app is that it doesn't require internet connection to operate. Simple playback controls, editing of clips, slow motion effect to 10x and many more features make this app a pleasure to use.
Find Movie Maker 8.1 in Windows Store.