Microsoft announced last year, that Minecraft will support the Oculus Rift giving users, the ultimate virtual reality experience. Since then, the game was launched for Samsung's Gear VR and users got to feel the VR game already. Windows 10 users who have been eagerly awaiting the Windows 10 Edition of the game to support Oculus Rift have some good news from Microsoft. The Redmons based tech giant has taken pity on the Windows 10 Edition players and rolled out a very important update.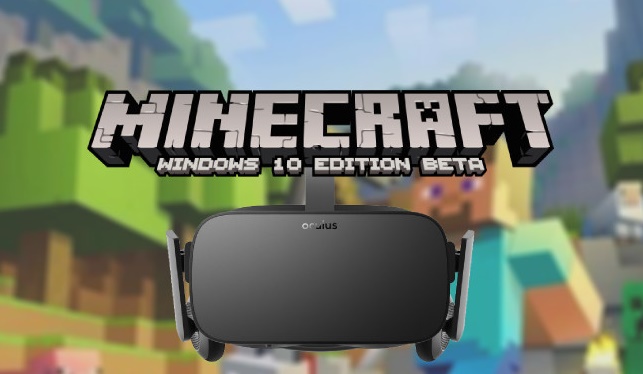 Microsoft said that the Beta version of the Windows 10 Edition of Minecraft will now support Oculus Rift. So players finally can enjoy the new update.
Check out the update:
Stutter view: Fast and smooth view changes made by moving a player's head proved to be disorienting, so the VR version of the game will use a "stutter view" that, when a player wants to rotate their horizontal orientation beyond a standard anchored aspect, a 22.5 degree turn can be made using their controller of choice.
Controller choice: Minecraft Windows 10 Edition with an Oculus Rift will support either an Xbox One controller or the keyboard & mouse input when playing the game.
Visual upgrades: In the updated Windows 10 version of Minecraft, players can sharpen details in view by enabling MSAA as well as increase view distances. Note that you'll need a competent video card within your PC or enabling these video settings will likely result in reduce frame rate performance.
DirectX 11 optimization that allows the inclusion of both the new visual features with Oculus Rift as well as those that were introduced in the Minecraft Gear VR Edition.
Custom tuning for performance and comfort while playing using the Oculus Rift.