Microsoft is with a new approach to expand its market in Windows Phone and few days back it announced a new deal for U.S and Canada. The deal gives up to $250 of store credit in return of old smartphones and tablets.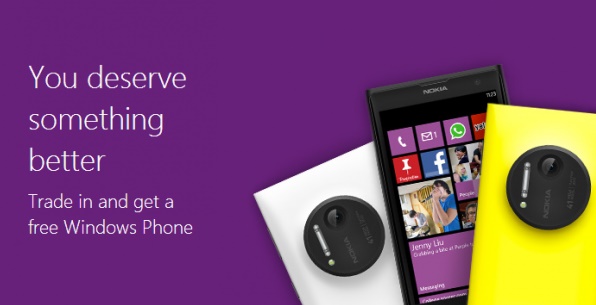 But now Microsoft has extended the deal by surprising the users for a special offer. If you own an iPhone 4 or an iPhone4s or Samsung Galaxy S2 you can exchange the set and get a Lumia 1020 or Lumia 1520 absolutely free. The offer is valid till March 2, 2014 and is only available in the above mentioned 2 countries.
The only criterion is that your old phone just needs to be working, with no missing parts. But another term is that you have to sign a contract of 2 years with A5 &T to avail the offer. The price of Lumia 1520 is $200 on contract, while the Lumia 1020 has already dropped down to just $100 on a contract.