Microsoft has been pushing the Windows 10 update for Windows 7 and 8.1 PCs and the upgrade will be processed even if you don't want to. Even though Microsoft says that this step will ensure that the user has the latest software in their system and will eventually give the users better experience while computing, many users are considering it as a forceful decision by Microsoft. Now what to do? Can you stop it? Let's check out some of the steps which might be helpful to you.
A person inquired Microsoft regarding the upgrade issue to which Microsoft replied, "For individuals who have chosen to receive automatic updates through Windows Update, we help upgradable devices get ready for Windows 10 by downloading the files they'll need if they decide to upgrade. When the upgrade is ready, the customer will be prompted to install Windows 10 on the device." Even though the company says it will prompt you, it will actually direct you upgrade to Windows 10 even if you have not reserved Windows 10 in the past.
So now the main question is how to stop this forceful upgrade ?
I. You will find that the Get Windows 10 icon on the taskbar. Open it. Now tap on the Options icon and then go to View confirmation. Select Cancel reservation.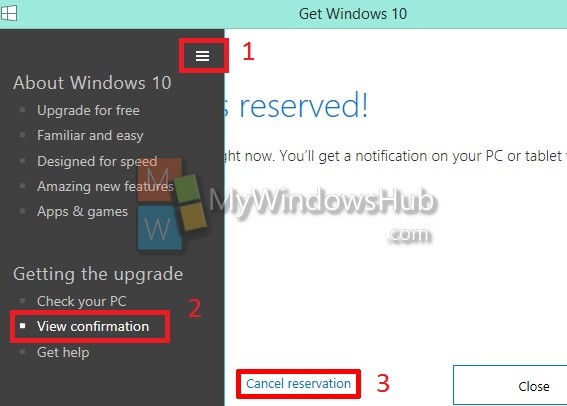 II. If you have unintentionally started the update, just Decline to Accept the Terms and Conditions and your Upgrade will be stopped.
III. Change the Update settings: a. If you have Windows 7, then open Start Menu, type Windows Update. In the left panel select Change Settings.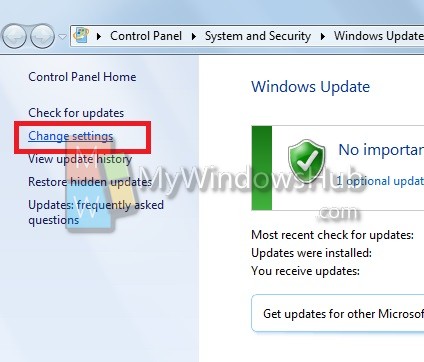 b. Now under Important Updates, uncheck the option Recommended Updates. If you select recommended Setings, then Microsoft will do what's best for you. So uncheck it as right now Microsoft thinks that the best thing for you is upgrading your PC to Windows 10.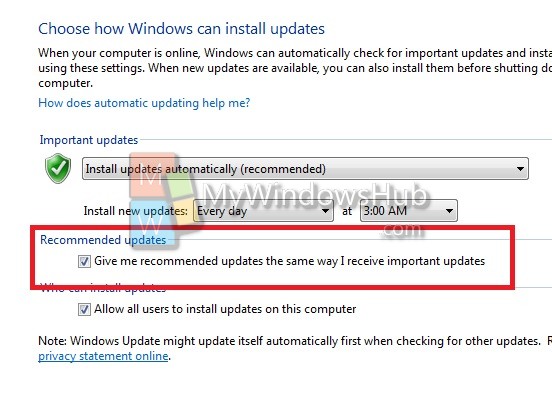 IV. Another way you can do it is by the Disk Cleanup. Type disc cleanup in Start menu and select the C drive. Now once it's cleaned up, it will again open the Disc Cleanup dialogue box. Check Temporary Windows installation files and hit Ok.