Gone are the days when we had to remain content with the little yellow smiley faces in chat messengers. Almost everyday we get to see some new emoticons or emojis making their way to the chat messengers, thus eventually enriching them. Microsoft, with an idea to stuff Skype with more and more exciting features, has packed up with Muppets, BBC and many other companies to add new icons called Mojis.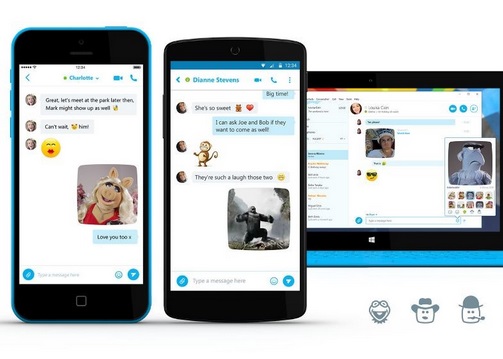 Mojis in Skype are better expression of yourself but in a funnier way. Since most of us can relate to movie situations and moments in real life, Mojis will bring your favorite TV or movie moments in Skype for an added dose of entertainment.
As Microsoft says:
"We've scoured the archives and handpicked the funniest, craziest, and most iconic moments from some of the best TV and movies out there. We are excited to team up with Universal Studios, Disney Muppets, BBC and other studios around the world to continuously bring you new films and characters to add to your Moji collection. This first Moji release will kick things off with fan favorites such as Despicable Me, Bridesmaids, Pitch Perfect, Jurassic Park, The Muppets, and so much more. Keep a lookout for new and exciting worldwide content coming soon in a never before assembled collection!"
Mojis in Skype are easy to use. Just select from the pool of options and then hit enter. It's the same like that of the emoticons in any other messenger service. The exact date and time of launch of Skype Mojis are not known. All you need is the updates version of the app in your respective platform out of Windows, Mac, Android, or iOS.