Microsoft DirectX is a collection of application programming interfaces (APIs) for handling tasks related to multimedia, especially game programming and video, on Microsoft platforms. Microsoft will show the teaser of DirectX 12 in the Game Development Conference to be held on 20th March 2014.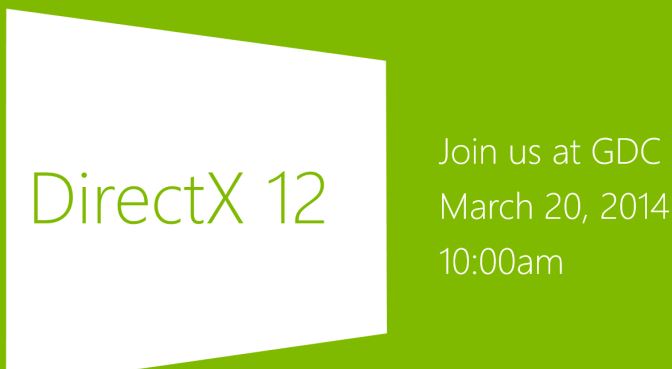 The description of the teasee is as follows:
"For nearly 20 years, DirectX has been the platform used by game developers to create the fastest, most visually impressive games on the planet.
However, you asked us to do more. You asked us to bring you even closer to the metal and to do so on an unparalleled assortment of hardware. You also asked us for better tools so that you can squeeze every last drop of performance out of your PC, tablet, phone and console.
Come learn our plans to deliver."
The new product will be collaborated with AMD, NVIDIA and Qualcomm. The presentation will be delivered by Anuj Gosalia, a development manager on Windows Graphics at Microsoft at 10:00 am PST ON 20th March 2014.