The highly addictive game of Windows Phone Dark Lands is recently updated to version 1.1.4.0 and the latest addition is the cloud saving. The app is compatible with Windows Phone 8 and 7.5 and is 17 Mb size downloadable for free at the Windows Store.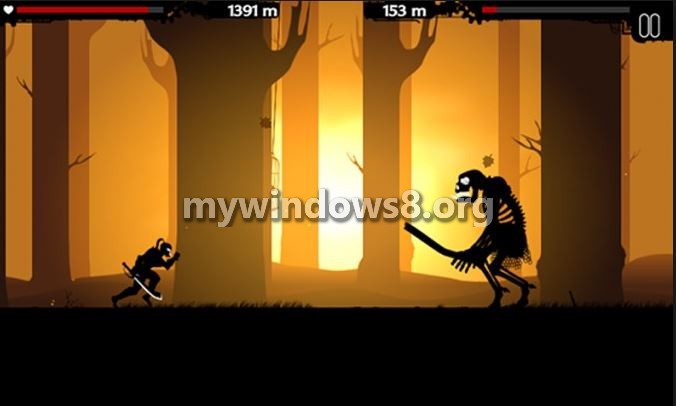 Dark Lands is an exciting and challenging epic battle war game where the protagonist runs through obstacles and enemies saving his life. The player has to overcome dangerous traps and treacherous corrupted terrain and win over evil powers as long as possible.
Important features as stated by Windows Store :
– Easy to use controls with sharp reactions!
– Develop your hero! Improve stats and buy mighty weapons and armour!
– Fight hordes of fantasy enemies.
– Get into epic fights with mighty bosses.
– Learn to avoid deadly traps.
– Learn to use traps in your favour and lure enemies into them!
– Enjoy beautiful, original, atmospheric music and great sound effects.
– Artistic silhouette graphics with a changing environment.
– Many awesome features are in development, so stay tuned for updates.
– Scoreloop, leaderboards and achievements.