After prolonged silence Microsoft is finally bringing Surface Mini most probably in early June this year. Microsoft said previously that Surface Mini will be note friendly and hence the device will evolve with a companion that is the touch sensitive stylus. This assumption has been emphasized by a tweet by Aki Antman who wrote that two accessories have been listed in Amazon, the popular online shopping site and this can be an indication for advent of a new device. The accessories are respectively a Smart Cover case and a Bluetooth keyboard case which are expected to have a probable association with Surface mini.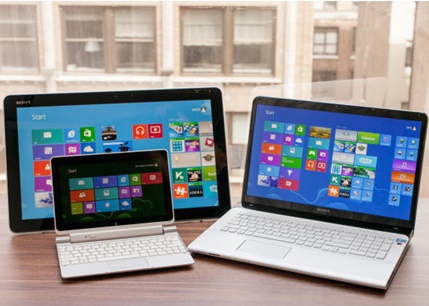 The listings include not only accessories but also some specifications of Surface Mini. Surface Mini has been in news for being a plausible competitor of iPad Mini but the arrival in the fall had been postponed for unknown reasons. The device will boast 8 inches screen and ARM based with Windows RT. The device is supposed to facilitate integration with OneNote that will provide extra security for storing all your notes in the cloud.
Many are keeping expectations on colors of the device as Surface 2 introduced an all new Silver color. Surface mini will have a default cover but the touch and type covers will be an available accessory to the device. But if we keep aside these secondary things, the foremost important aspects are the date of release and price. We do not have concrete information regarding both of these. The date of release is expected to be sometime in June.
Since Surface Mini will be competing with iPad mini, it will keep the price quote in a close margin to iPad mini.
iPad mini starts at $299 and tablets such as the Dell Venue 8 Pro starts at around $199. So again it's not yet a confirmed news. Let's wait and watch till then.