"What is it we can do that it unique, that is impactful?? a very suitable questions for Microsoft that was used to create 2 Super Bowl commercials. Tonight (2nd Feb 2015), millions of viewers will be tuning in to watch the Seattle Seahawks take on the New England Patriots in the much hyped Super Bowl game and what better place than this to release its two 2015 Super Bowl spots. Microsoft have released its two 2015 Super Bowl commercials online, ahead of today's big game where the commercials will be released for TV viewers.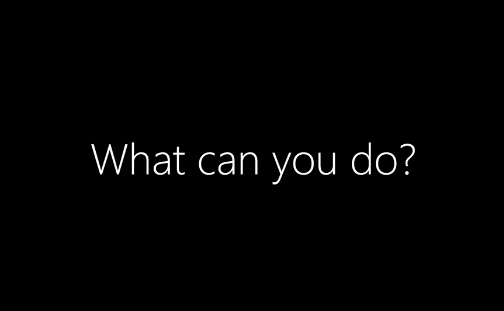 Microsoft continue its campaign for "Empowerment" theme feature that it started last year with its first-ever Super Bowl commercial, which showed how NFL player Steve Gleason — who has ALS — uses Microsoft's Surface Pro tablet to run eye-tracking technology that allows him to speak via the computer. It ran similar campaign with the very same spirit in 1994 which was called "Where Do You Want to Go Today?" which was quit moving, emotional, and quite brilliant.
In first commercial, what follows is a warm, involving story about Estella Pyfrom. She has a bus that brings technology to kids who might not otherwise have the chance to encounter it. The second ad features Braylon O'Neil. He's a little boy who, from birth, has had no tibia and fibula. Now, with the help of technology developed by Microsoft, he's playing baseball.
https://www.youtube.com/watch?x-yt-ts=1422579428&x-yt-cl=85114404&v=7cw4jmKQs0E
https://www.youtube.com/watch?v=wLXRt-qRBfU
"The real question that needs to be asked, as well as answered, is what is it that we can do, that is unique and impactful. We are going to empower every individual and every organization to do more and achieve more. It's this process of continuous renewal, of showing courage in the face of reality, showing that courage in the face of opportunity."
– Satya Nadella @July 2014 Microsoft Worldwide Partner Conference
The words for the ads were pulled directly from speeches given by Microsoft Chief Executive Officer Satya Nadella. Each ad with running time of 68 sec, each advertisement spot has coasted millions of dollars to Microsoft.