Project Spartan is the new Web Browser that you will be seeing from here on in all Win 10 Devices from smartphones to tables, PCs and more! Earlier in Jan 2015, Microsoft announced its new browser whose basic idea is to create a new experience that works well for the modern web, and for that the IE team has built a new rendering engine called EdgeHTML.dll, in order to make the Web "just work". One can add comments to any webpage with a new notes feature, a clipping tool makes it easy to save content to OneNote. There is a reading mode with an integrating reading list that will save content for offline viewing too. Also, Cortana is built in to Spartan too; which can search for information and pull in relevant about the page you are on.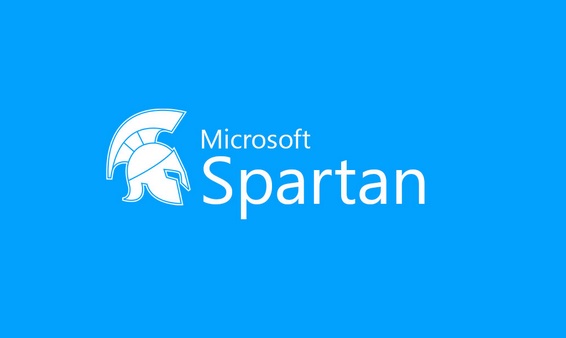 This doesn't mean that Internet Explorer is going away, instead, IE will benefit from the new rendering engine as well, but the only other changes that will come to it moving forward are related to security and high priority bug-fixes claimed IE team. Internet Explorer has been the Microsoft Web browser for 20 years and has evolved to work with ever-changing Web sites over that time. The IE team realized that in order to make it easier for web developers to build compatible websites no matter what browser they focused on, they had to make a break from the past, and build a new engine that is free from 20 years of IE legacy code. Both enterprise users and consumers will have access to Internet Explorer, but the main focus will be on making Spartan compatible with the world's top 9000 websites, which account for over 88% of the Web traffic. The IE team will ship the new browser only if its compatibility pass rate will be better than that of Internet Explorer and other major browsers.
However, with big change in approach, small websites will not be left out. Microsoft engineers involved with Project Spartan are taking a new approach to solve the compatibility problem, and they have identified a number of key issues like Compatibility View Lists, X-UA-Compatibility, Standards focus, etc.
If Internet Explorer is the browser you love to hate, expect Project Spartan to be the browser you truly love, no matter what type of input you are using.IE team claims that the new rendering engine will help make the browsing experience for customers better, and make building Web sites that just work across browsers easier for Web developers. Although it is expected that win users are soon going to be able to have it in their devices, only after checking it out, we will be able to make any conclusions about this new user friendly browser!