Microsoft brought a huge change in its Windows operating system with version 8. Microsoft has brought many updates, offers and everything to promote it with acquisition of Nokia phone market as a part of it. Still Windows 8 has been the most controversial OS with much response and much criticism. But Microsoft is unputdownable with its ambition to present Windows 8 and 8.1 as the most sought after OS. It has managed to beat BlackBerry and secure the third position in phone market but its way behind Android or iOS. One of the major drawbacks was its completely different UI and software compatibility than the contemporary mobile OS but to be Windows Phone 8.1 has really great features. Cortana has been an example of its own but what lacks in Windows Phone 8.1 is support from developers. You can see a simple example like Twitter or Facebook app or the Gmail app are not as efficient as the ones in iOS or Android.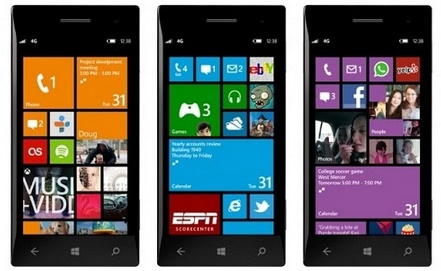 So Microsoft is doing everything possible to boost its market. If not official but rumors are in the air carrying news that imply Microsoft is making use if Google's popularity to enhance its market. They are rumored to include Android apps in Windows Phone. Microsoft will definitely face Google Play certification issue. Then Microsoft wants to access Google Play Store by recreating it in Windows platform. We don't know how much fruitful users will find it handling the different stores at the same time.
Another thing that Microsoft is trying, is allowing Android users to install Windows in there Android device. They think it might start a grass root movement. We don't know if these ideas would see the light of day but it's news that Microsoft is keeping all options handy.