As we have seen past few months how aggressively Microsoft is trying to refine Windows 10, it's quite obvious that the company will not confine the OS within PCs and laptops. Since the main aim of Windows 10 was to fetch one OS for all devices, Microsoft talked about its plan to incorporate Windows 10 in smallest ever computers. These PCs would smoothly fit in an AC Adapter and the main moto remains in providing the experience of Windows 10 to the new generation HD TVs.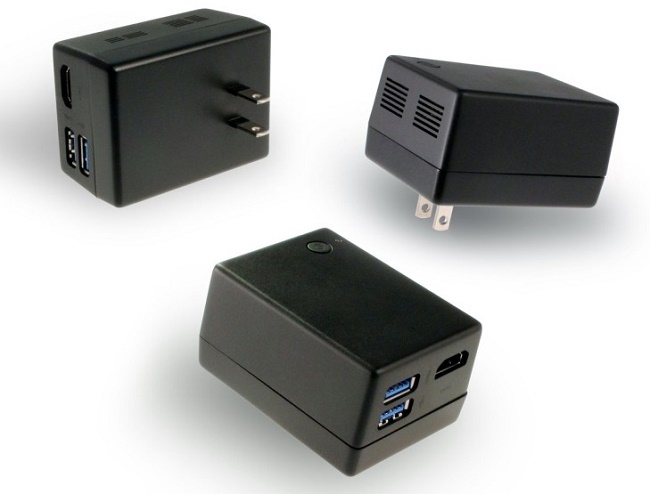 The small Windows 10 PCs comprise of two types of computers, one is the the Quanta Compute Plug and the other one is the comparatively bigger Foxconn Kangaroo. The Quanta Compute plus looks like a small power plug which is equipped with all the features that are possessed by a plug. In addition to this, the computers will have two USB 3.0 ports and an HDMI port.
Regarding these impeccably small Windows 10 PCs, Microsoft said :
The new Compute plug from Quanta is a mini PC and power adapter in one that can be plugged into any outlet and connected to a TV to turn it into a smart computer that can be controlled using Cortana via a Bluetooth remote or headset.
The Foxconn Kangaroo contains plug connectible to any HDTV. The device is powered by Intel's latest low power architecture, Cherry Trail. The computers includes a 6-hour battery and a fingerprint reader.
That's all folks. Now we wonder if Microsoft will integrate Windows 10 with Intel's Compute Stick any time sooner.