Microsoft has revamped the Bing Maps app by bringing a plethora of new features. Recently Bing sold a part of its Bing Maps to the cab service provider Uber and even said that they will no longer collect mapping data. However Microsoft is still strongly committed towards the improvement of Bing Maps and bolster in making Bing Maps as the perfect competitor of Google Maps.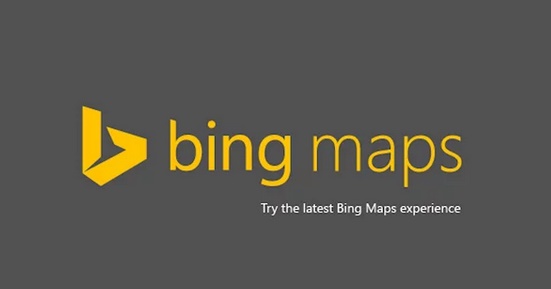 Check out the new features that have been added as stated by Microsoft:
1. View information for multiple destinations with the new results cards: The Bing Maps Preview organizes your search results into "cards" that are displayed to the left of the map. The cards allow multiple destinations in a single view and each card displays relevant information, such as hours of operation, and similar businesses and services nearby. With every stop on your trip in one view, planning a night out is much easier.

2. Explore and plan using the new layout: The new Bing Maps Preview is touch-friendly and designed to be more intuitive. For example, choose your preferred map style (Aerial, Road) by clicking the button to the right of the map. Or, perform actions such as "save as favorite," "add to route," and "view streetside" by right-clicking on your screen.

3. Plan travel times with enhanced directions: Nobody wants to be stuck in traffic. Using predictive routing, Bing Maps Preview includes the option to input the day and time you plan to travel so you can view the estimated drive time. Now you can easily adjust plans if the roads look crowded.

4. Discover venues using Along the Route: Need to know where hotels, restaurants and gas stations are located on the way to your destination? Along the Route is the new feature that helps you find places you might want to stop at during your trip. Many have suggested this via Bing Listens, and we thank you for your feedback.

5. Easily explore with improved Streetside views: The new split screen layout gives a street-side view of your destination while displaying the map directly below it. Take a 360-degree tour of the area or drag your mouse along the map to view a new location.

6. Save your destinations in My Places: We've heard from many of our users that it's important to have a quick way to access their most-visited and most-loved destinations. We made this easy with My Places. In one click you can save a location under work, home or favorite. It will even sync with Cortana and the Windows Maps app.

7. Share travel plans with others: Once you've planned your outing, share it with those who will be joining you. Your travel companions will receive an email with the set of results cards, which they can view on their desktop or from a mobile device. And speaking of mobile, stay tuned for updates coming to the Bing Maps mobile experience.
The update for Bing Maps has already rolled out and is available for download.
United States, United Kingdom, Canada, Australia, India, Indonesia, Malaysia and South Africa; Microsoft says that they will be rolling out the updates to more locations in the near future.
You can download Bing Maps here