Today Microsoft has released the first cumulative Update for Windows 10. This cumulative update will mainly focus on boosting the non-security updates. The non-security updates ameliorates the overall performance and functionality of the operating system. The entire update has quite a large size of 325 Mb. If you have already downloaded the bug fixers, then you'll have to download only the extra new bits.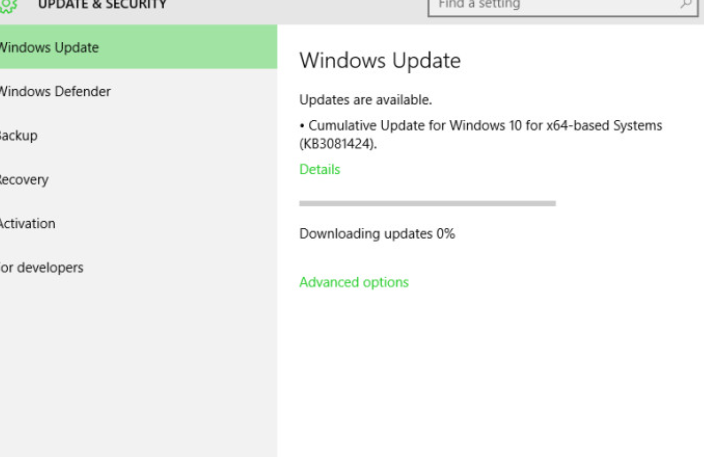 Many updates on Cortana is there. Since it was reported that Windows 10 will be officially the last version of Windows, therefore it is necessary to release major updates quite frequently in order to strengthen the core OS as a whole.
If you want to install the updates, go to All Settings, then Update and Security, Windows Update, Check for Updates and download the builds.
This update includes non-security-related changes to enhance the functionality of Windows 10 through new features and improvements. Windows 10 updates are cumulative. Therefore, this package contains all previously-released fixes (see KB 3074683). If you have installed previous updates, only the new fixes that are contained in this package will be downloaded and installed to your computer.