Paint or MS Paint has been a phenomenal painting software of Windows operating system. Even though, features are very simple, limited and humble, the application has been serving great purposes through the years. Still, we could not see much improvements in the app. Microsoft is now refurbishing the Paint app and presenting it in a new wrapper with a plethora of new and exciting features.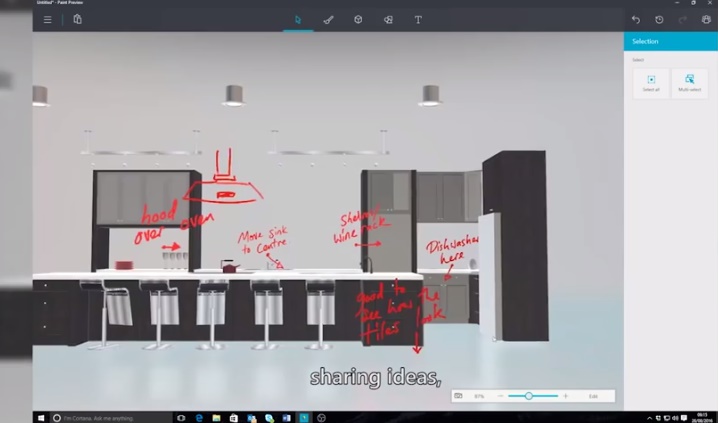 If you watch the video embedded, you will be amazed to see the new features that will be inculcated in pain app. This includes advanced 3 dimensional tools which will enable you to create 3D images. So, this means Paint will no longer be confined being a kid's painting tool. Rather, it can be used for drawing 3D images, designs and architectural drawing and many more.
The old Paint app feature will be there but with more and more surprises. 2D and 3D objects have been object and more realistic brushes have been added that can help to create more real life paintings. There will be provisions by which you can share ideas with your near and dear ones. As Microsoft says, the new Paint app will make 3D drawing easier. So right now it can be said that Microsoft is incorporating the basic 3D art features and the app will be best for beginners if not experts.