Microsoft is reportedly planning to extend Cortana for cars also. Cortana has been performing extremely well among all AI digital assistants and Microsoft is already spreading it in all possible platforms. According to Taipei Times, Microsoft is looking forward to developing connected cars that will response to voice commands. So Cortana is definitely on a new endeavour. The news came first from Samuel Shen (申元慶), the chief operating officer at the Microsoft Asia-Pacific Research and Development Group. He said that Microsoft is teaming up with Taiwan based firms where Cortana will be serving as the virtual voice assistant to the new era connected cars. With Cortana in Connected cars, the vehicles can respond to voice commands with the aid of voice command enabled digital assistants.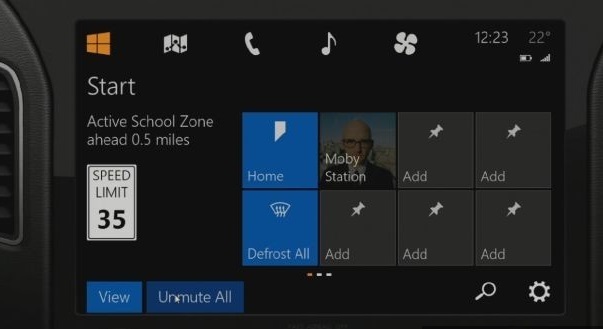 Right now such cars have no yet been realized due to cost constraints. Such has been claimed by Samuel Shen at the TechDays Developer's conference. "We have not launched similar products due to the high cost, but we hope to have further discussions with Taiwanese partners to jointly explore future possibilities," said Shen. He did not clearly state which Taiwanese firm will be teaming up with Microsoft.
Cortana is being used in several platforms these days. From supporting in Apple, Android devices to integration with Cyanogen OS, Cortana is now the first choice for developers for its highly sensitive interactions, wide variety of features and user friendly interface. In April this year, the company showed its Windows for the Car concept. The connected Cars concept is definitely a more advanced realization of the project.