Windows 10 has several touch sensitive devices which enables handwriting input. It often happens that the computer fails to recognize what you are writing. Windows 10, thus, has included the handwriting recognition personalization feature. Using this feature, you can actually train your Windows 10 computer to learn your handwriting style or rectify any particular symbol, pattern or letters that the computer mistakes every time. The following steps will help you to train your Windows 10 computer to learn your handwriting
Steps to train your Windows 10 computer to learn your handwriting
1. Open Start Menu, type Language. Tap on the Language under Control Panel.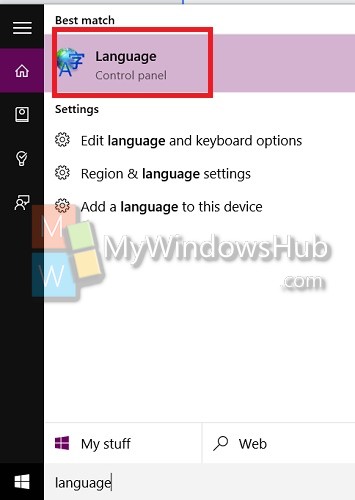 2. Now Language opens under Control Panel. In the right pane, the different language packs are listed. Besides your Primary Language, there is Options.

3. Click Personalize handwriting recognition.
4. Now choose if you want your PC to learn your handwriting style or want it to correct specific errors.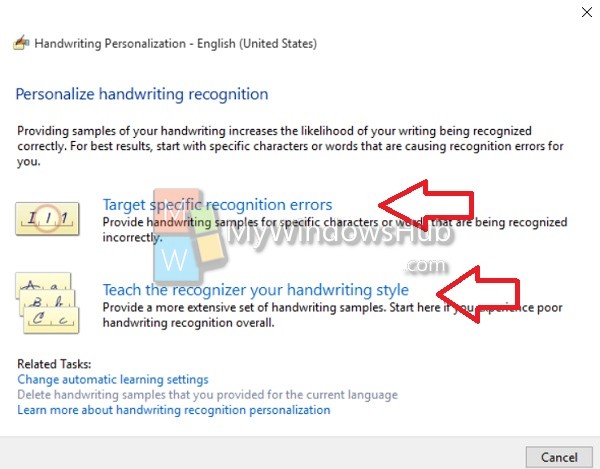 5. Now choose between Sentences or Numbers, symbols, and letters.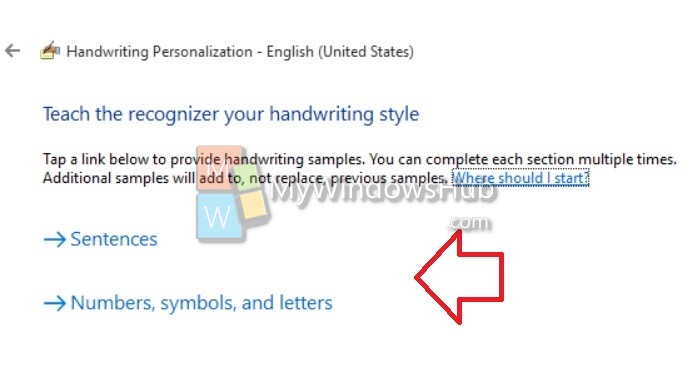 6. Now the computer will prompt you to write the sentences in free style handwriting. Do the instructions as asked by the computer. It will be done!