Microsoft Lumia 435 is available at Walmart for an unbelievably low price, something less than $50. This Windows Phone was the first low budget phone that made its inception at India, Europe, Middle-East, Asia Pacific and Africa. The launch of such a low cost Lumia phone was substantially seen as Microsoft's attempt to grab the mid to low range smartphone market at India. Now Lumia 435 is available at US at an equally lucrative price.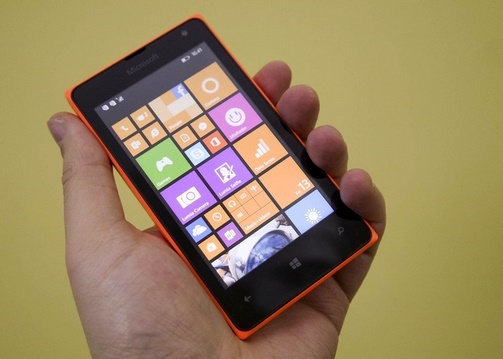 In general, Lumia 435 is available at Microsoft Stores for $70 but if you have no preference with carrier, then you can purchase the one with T-Mobile from Walmart. Lumia 435 with T-Mobile is available at $20 less price. So this is something great for people who are in immediate need to buy a phone but with tight budget.
Let's have a brief look at the features of this Phone:
1. 4-inch 800 x 480 display
2. 1.2 GHz Qualcomm Snapdragon 200 processor
3. 1GB RAM and 8GB of onboard storage which is expandable via micro SD card.
4. 2MP rear camera and 0.3MP front-facing shooter
5. 1560 mAh battery
The features are quite good compared to the price at which they are offered. If you are interested in pruchasing, go grab it from Walmart.