Microsoft has recently launched a new preview version of Windows 10, Build 10130. In this new build, several new enhancements have been made and new features have been added. Here we shall inform you about the new amelioration made in the Onboarding process of Cortana. This has incorporated some revamps in the animated graphics of Cortana.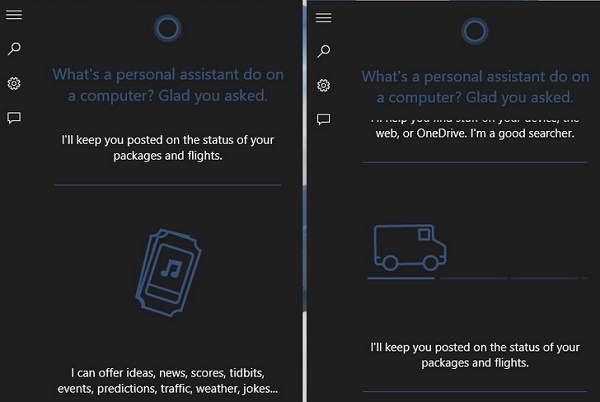 Some changes have been made in the taskbar animations. Previously in Build 10122, Skype notification used to blink in a vibrant orange color. But now, it's no longer so. The notification font color has been changed to white. However, it has been reported that Build 10130 is pretty much stable compared to the predecessor 10122.
Even though many users reported a buggy Start Menu which is opening sometimes, and sometimes not, the change in Cortana animated graphics is quite appreciable. Another remarkable change is the battery popup window. The new battery pop up window of Build 10130 now supports the theme color and matches that of the network and Action center windows.
That's all now. If we get hold of some new features and changes in the build, we shall let you know. You can comment your experiences with Windows 10 Preview Builds with us!