Microsoft is rumored to launch a smartwatch and the gadget is coming in October as we heard. Microsoft's first wearable is expected to incorporate the best of services and features. Still now no leaker has managed to leak proper image. A single image of the smartwatch has been leaked, but this image is a schematic diagram of the device. But we hope soon we can get a glimpse of it. The smartwatch will have the ability to monitor you heart rate 24×7 and the battery will have long life and it won't require to be charged within 48 hours.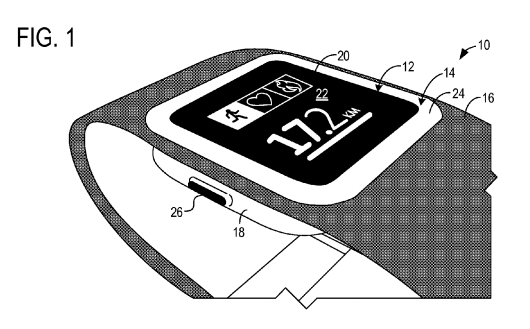 The smartwatch will be compatible to work with smartphones running all major platforms. Some more information that we managed to get for you is that the watch will bear some differences than those available in the market. It will be slimmer and thinner which is a positive aspect. Bulky gears not only causes discomfort but also looks odd. Microsoft smartwatch will also place the display inside unlike contemporary smartwatches. This is again a positive point as turning the wrist inside out is more easy and the display will get more visibility. Besides, it will come with 11 sensors that will perform some amazing functions of course.
We do not know what name will be given to the gear but a tentative release time has been mentioned which is October. Google Apple both has their smartwatches and Microsoft will make a place of its own with its some unique features. Let's wait for the beauty to get unveiled.