Many of the billion dollar ideas have come up from the garage, where the will is not restricted. A free will promotes experimentation and free flow of ideas, nothing is ever impossible in a garage. People working in a garage are oblivious to the fear of failure.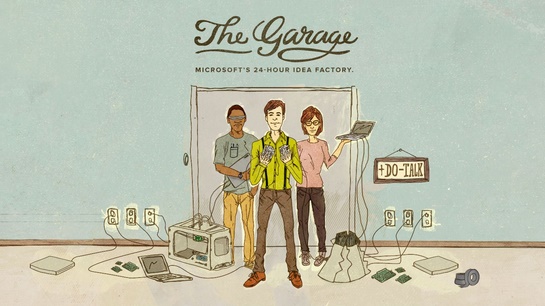 Microsoft has also taken an initiative of bringing back this feeling of freedom among its employees. They have designed a special workplace where people can come and work on whatever come to their mind. 'Forgotten attachment detector' for Outlook is a product of 'The Garage'.
You can find a throng of engineers even on a Sunday evening, gulping beers from the kegerator placed at the center, of the hall, by the architects. Garage promotes experimentation and a place to bring ideas into reality.
"The Garage allowed us to have our own startup within Microsoft. We've gone from an idea, to a prototype, to pitching CodeFlow to big product groups all on a very small budget – a single virtual machine. It's become a mainstream investment at Microsoft.", Boctor says.
It is not just about generating more revenues and developing better products, as long as the idea being pursued is making people happy it can be brought and discussed in 'The Garage'. No one knows if this can be the source of next big idea that might revolutionize the IT industry, but Microsoft's emphasis on free flow of ideas, using thee traditional garage, has given other companies food for thought.