We already know what wonders Kinect does to help developers build amazing projects that use gesture, body tracking, voice, and more. Games, business applications, usability software… whatever. Microsoft recently made certain exiting decisions regarding company's Kinect hardware where decision on use of adapter to help essentially with development cost to developers was taken. Microsoft's upcoming One-operating system play whose idea is Kinect-based development that will expand beyond the Xbox One and niche business cases is also another attractive feature for Kinect developers. The Kinect faithful are trusting that these new developments from Microsoft will finally spur the promised future the Kinect offered back in its initial release.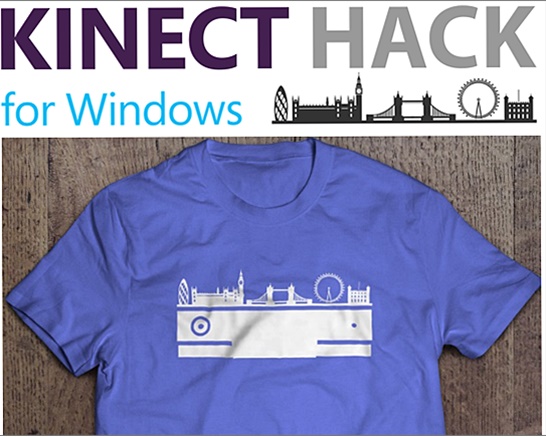 Recently an endurance event took place where 6 hours of coding with the Kinect v2 sensor was performed by collection of developers in London to do their best to help build that aspiring future we all saw from the Kinect so many years ago. The event which took place on March 21 and 22 had almost 80 developers who gathered from the UK, France, Belgium, Holland, Germany, and Mexico to spend a weekend creating some of most unique apps, games, tools, and resources for the Kinect. While the event was designed as a hackathon and not a direct competition, event organizer Dan Thomas of Moov2 with the help of US Kinect team, did put together prizes for more than two dozen Kinect developers.
Over the course of two days, teams were formed, Kinect sensors were loaned, laptops were borrowed, bugs were squashed, and sleep was (mostly) ignored. Twitter got a serious workout as teams tweeted their progress, while burgers, curry, and pasta disappeared, along with much coffee!! Thirty-six hours later, the indefatigable hackers had produced a long list of projects to pitch during the show-and-tell session which was very relaxing, fun couple of hours, with participants getting to see and try out what the other teams had made that and also closed the event. To check out the exciting projects created by various team check out this link: KINECT FOR WINDOWS BLOG.