As we know, earlier this month European Union had launched an antitrust case against advertisement firm and search engine giant, Google. With recent movements in the case, EU on Wednesday accused Google Inc of cheating consumers and competitors by distorting Web search results to favor its own shopping service, after a five-year investigation that could change the rules for business online. The Commission has continued its ongoing formal investigation under EU antitrust rules of other aspects of Google's behavior, including the favorable treatment by Google in its general search results of other specialized search services, and concerns with regard to copying of rivals' web content which is also known as 'scraping', advertising exclusivity and undue restrictions on advertisers.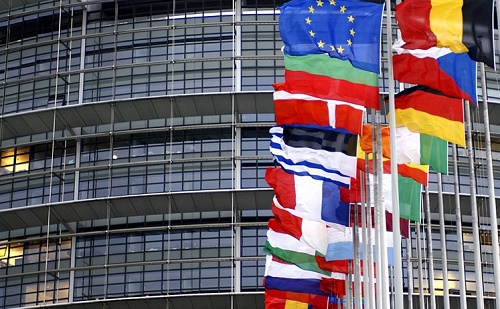 Earlier, EU's investigation focus of Google was purely on Google's integrated approach on search competition in Europe. But since Android operating system has moved towards Google oriented things, the European Commission is also launching an antitrust investigation into the mobile operating system. Since 2005, Google has led development of the Android mobile operating system. Android is an open-source system, meaning that it can be freely used and developed by anyone. The majority of Smartphone and tablet manufacturers use the Android operating system in combination with a range of Google's proprietary applications and services. Google can argue that android is open sourced, but the way the company licenses and mandates the Play Store may be an area of contention.
"The Commission's objective is to apply EU antitrust rules to ensure that companies operating in Europe, wherever they may be based, do not artificially deny European consumers as wide a choice as possible or stifle innovation. In the case of Google I am concerned that the company has given an unfair advantage to its own comparison shopping service, in breach of EU antitrust rules. Google now has the opportunity to convince the Commission to the contrary. However, if the investigation confirmed our concerns, Google would have to face the legal consequences and change the way it does business in Europe."
– Margrethe Vestager, EU Commissioner in charge
In its first reaction, Google said in a blog post that it strongly disagreed with the EU's statement of objections and would make the case that its products have fostered competition and benefited consumers. The blog stats as follows:
"Android has been a key player in spurring this competition and choice, lowering prices and increasing choice for everyone (there are over 18,000 different devices available today)"
– Google's reply Post
Microsoft had a lengthy 10 years battle with EU where Microsoft was ordered to pay over $1.7 billion dollars. Similarly, in the case of Intel, the Commission fined the company $1.4 billion. If Google cannot successfully argue their merits, the search engine company will be looking at fines larger than Microsoft's and Intel's rulings respectively in the EU. Experts believe Google could be fined upwards of $6 billion or 10% of their yearly earnings. Competition lawyer Bertold Baer-Bouyssiere at DLA Piper in Brussels said: "Even more than Microsoft, this case will shape the landscape for the digital sectors in the years to come."
On other hand, EU had its share of accusation as well with recently President Barack Obama himself – had accused EU of pursuing an anti-American. Replying to accusation Vestager, a liberal former economy minister insisted that political pressure had played no part in her decision to accuse Google. Nationality or successful market domination were not issues for her, only the abuse of market power. U.S. authorities that looked at Google's business have not taken any action till date. Vestager said she was not concerned that that difference in approach weakened her case: "It's a different market," she told Reuters. While Google has over 90 percent of the EU search market, it has only two thirds of its home market.
In 5 years of battle, since no official suit has been bought, it seems European Union has finally decided to officially launch their case against Google. Regardless of the outcome in Europe, formal charges now mean Google will be forced to expose certain aspects of business that were less transparent to other countries, businesses, and customers which could indirectly help the competitors.