Microsoft's OneDrive doesn't provide the best of features but it excels in providing the best service and hence within time to time OneDrive is updated and boosted with new services. Even if it can't compete with its competitor Google yet this time OneDrive has taken up new strategies to enhance the existing services.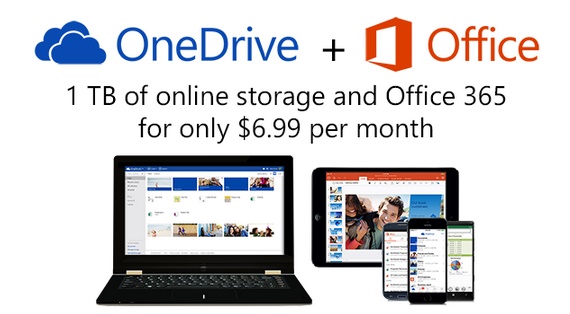 The new feature is to come next month and it offers that all OneDrive users will get a boost up of storage from 7 GB to 15 GB. So this now equalizes with what Google offers to its users. Another new addition in the line is the impressive storage of OneDrive for office 365 available yo customers who pay monthly subscription. The new storage is as big as 1 TB. The good news is that the subscription has lowered the subscription cost to $7.49. Previously this price would have allowed you to purchase 100 GB of OneDrive and now this storage us available for $2.99 only. 200 GB storage is around $4.00 approx.
The announcement has been done so we can expect the service to available soon.