Last week a new 4G Windows Phone was introduced by Nokia namely Nokia Lumia range 635 that is on sale in different parts of the world. Tge phone will be available in other places soon but no time limit has been given. Microsoft Store sent text messages to a lot of US customers that Lumia 635 is available in US on pre-order but the surprise lies in the fact the price if the phone is lower than expected. Nokia told before that price will be something around $189 exclusive of taxes now the price is found to be amazingly low. AT&T and T-Mobile are working great to provide reasonable prices just $99 and $129 respectively.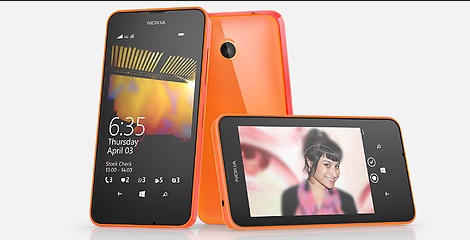 Lumia 635 will sport a Snapdragon 400 Quadcore processor with processor speed 1.2 GHz . The phone will have a decent display of 4.5″ ClearBack IPS LCD with FWVGA (854 x 480) display resolution and multitouch capacitive display. It has a 5 MP primary camera, 512 MB RAM, 8GB phone memory which is further expandable up to 128 GB. The phone will run on Windows 8.1 OS with Lumia Cyan.
Lumia 635 includes 4G LTE support, unlike the 630 which is 3G-only. The device will be sold with glossy dual-layered poly carbonate shells that means it won't have the matte finish appearance of 630. No tentative date has been given as when the phones will arrive in US but as soon as they are available they will be shipped.