Indian company Micromax has manufactured low budget Windows Phones and the latest among the line up is Micromax Camvas Win W121. If you want to own a Windows Phone with great specs and you can't afford a Lumia having the same specs, you can surely go for Micromax. This phone is available for sale in the two most popular online shopping services Flipkart and Snapdeal. The phone is available at INR Rs.9500 (approx $160)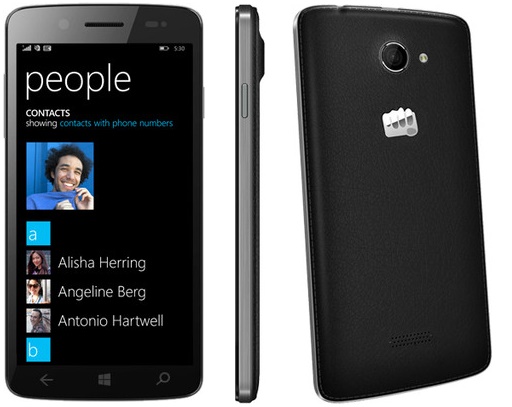 Micromax Canvas Win W121 will sport a Quad core Qualcomm MSM8212 Snapdragon 200 processor with 1.2 GHz processor speed. The device will have a large 5 inch display with 720p screen resolution. The most important feature is that it will faciliate dual SIM support and will run the latest OS version, Windows Phone 8.1. It includes a 8 MP primary camera and 2 MP selfie camera. Storage capacity includes 1 GB RAM, 8 GB in-built memory and a micro SD card slot expandable upto 32 GB. The price of the device , as mentioned before, is Rs. 9500. At this budget Lumia models available in the market are Lumia 520, the Lumia 530, the Lumia 525, and the Lumia 630.
Lumia 520 and Lumia 525 have already received the Cyan update in India. Now, it depends on you whether you would prefer to stick to the consistent quality of Lumia or try out the newbies. Let us know what you think.