Metrotube is an excellent YouTube application for Windows Phone which has recently received a new update. The application has received positive response for its efficiency and the latest version available for download is version 4.2.0.0. The update has included to major tweaks, one in the video page design and the other is the portrait gesture scrubbing.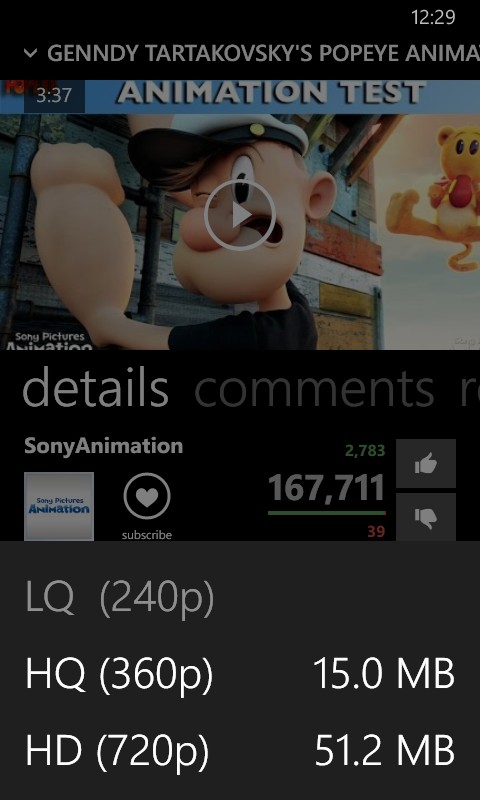 Metro tube is a very well known app for Windows Phone users, still for new users, let me recapitulate a bit. The third party application enables you to play YouTube videos in your Windows Phone. There is a list of categories which you can select to curt your selection list and check the videos that fit your criteria. The categories available are :
1. Popular on YouTube.
2. autos + vehicles
3. comedy
4. education
5. film + animation
6. gaming
7. how to style
8. music
9. news + politics
10. people + blogs
11. pets + animals
12. science + tech
13. sports
14. Travel + events.
You can play a video, download them in HD or lower resolution formats and watch, share them subscribe and do everything available in YouTube. The app is a paid one with price $0.99 but a trial version is there.
Download the app from Windows Phone Store