Levitagram is an application that has been launched in Windows Store a while ago is meant to dumbfound your friends by showing them some really cool magic images, like a floating object or you yourself floating in space. Yes you can tell your friends it us magic but it is not. It is just a great app in the service of Windows Phones. It is already available for iOS and now for Windows but unfortunately Android doesn't have this application. So follow the simple steps and master the art of taking levitation photos. Floating object images is no new for those who is accustomed with Adobe Photoshop but then you need to know the depth of the application. But for using Levitagram all you need is a a Windows Phone with internet. Neither professional camera nor technical skill will be required.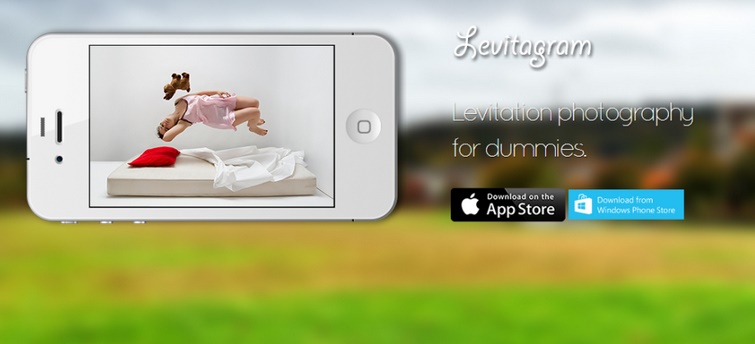 Makung pictures in Levitagram requires some simple steps. Photo must be taken twice, first time with the object and the second time without the object. The app will automatically stitches the two layers one on the another giving the feel as if the object is floating in space. Online guidance is there to master the art of levitation images but some simple things should be kept in memory. Self timer of 15 secs is a must as it makes the camera more stable to get amazing shots and gives enough time to remove the object before the second shot. A tripod is mist suitable as shaking is natural while in hand and a slide shake changes the perspective of the images leading to wrong stitching. In case you take the snaps by yourself prefer taking images in normal outdoor lighting or bright indoor lighting and make sure the background has enough "features".
Never change the camera location between two shots because even the slightest movement cause perspective changes. Remember not to keep the camera too close to an object.
So this is the secret behind Levitagram and now you keep on taking images and improve your skill. Share the photos in social networks and keep your friends bewildered and amazed.
Download Levitagram from Windows Phone Store.