Microsoft Lumia 830 specs have been released and indeed this have been a mettlesome effort by Microsoft. The astounding features include a 10 MP PureView Camera becuase of which the phone has been longed for. PureView Camera incorporates plethora of new features like image sensors with on-chip image processors performing image scaling with oversampling giving improved digital zoom. The Lumia 830 is the elegant slim and trim smartphone yet which just 8.4 mm thickness, 139.4 mm long, 70.7 mm wide. The phone weighs 150 gm.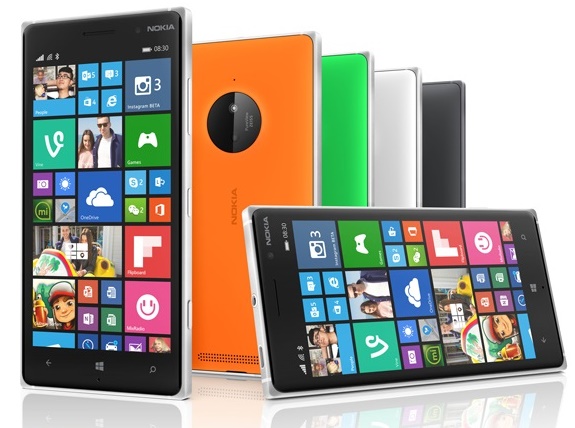 Lumia 830 specs: A succinctoverlook
1. The phone sports a Quad-core Snapdragon 400 processor with 1.2 GHz processor speed and 1 GB RAM. The phone has 16 GB in-built storage which is expandable up to 128 GB. Another 15 GB of free cloud storage from OneDrive (formerly known as SkyDrive) is the cherry on the pie.
2. Screen resolution: 720p (1280 x 720) with pixel density at 296 ppi.
3. Camera- 10 MP resplendent PureView Camera which gives you crystal clear shots. Equipped with Zeiss optics, 4x zoom, autofocus two stage capture key, backside-illuminated image sensor, Optical image stabilization the phone will take some amazing snaps. Add-on features include Panorama lens, Nokia Refocus, Bing vision, Cinemagraph lens, Nokia Camera and Nokia Glam Me. There is a secondary or front camera available for taking your favorite selfies. This camera will be 0.9 MP wide angle, with video recording, still image and Video call
4. OS- The Lumia 830 specs revealed that the device will run Windows Phone 8.1 with Lumia Denim Update.
5. The phone can capture rich surround sound and crystal clear recording with amazing mics. The main or primary video camera has resolution 1080p (Full HD, 1920 x 1080) and the selfie camera has 720p resolution.
6. Other features- Wi-Fi: WLAN IEEE 802.11 a/b/g/n ,NFC facility, 4G/LTE connectivity, Maximum talk time (3G): 14.8h, Wireless charging: Built-in (Qi standard), 2220 mAh battery, super sensitive touch screens, Ambient light sensor, Accelerometer, Proximity sensor, Gyroscope, Magnetometer and many more.
7. Extra perks: Skype 3 month unlimited international calls.
8. Price: €330 excluding taxes and subsidies
9. Colors: Lumia 830 is available in four flamboyant colors green, orange, white and black.