We are quite hopeful hat Windows Phone 8.1 will bring some amazing new features and part of our guess turned true after a 3 minute video was leaked and went viral in the internet. The video shows the recreation of Windows 8.1 camera applications with a lot of new features and facilities.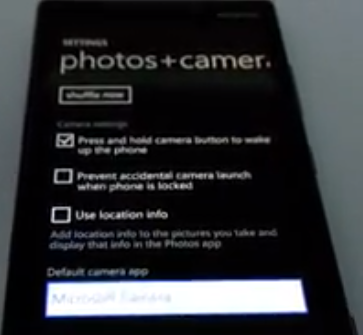 The changes that have been witnessed in the video is that the Photos app has been replaced by the Photos+ app and the new version contains tile settings for photos, camera settings, default camera app, photo settings, reset camera and photo uploads. Under the video settings in the new Photos + Camera, there is a toggle button for 'video light', and some adjustments for white balance, continuous focus settings for changing resolution. You can sync your device and enable auto upload of images and videos in cloud services like OneDrive.
The above features are new additions. Besides all these, general features like front facing camera, self timer, large number of modes, burst and single shot mode, whit balance, night, warm and the list continues. We are waiting eagerly for the device to get released to enjoy the new OS.