Logitech is announcing the ultra-portable Logitech Keys-To-Go keyboard available for Android and Windows devices. The new keyboard was already available for iOS devices and now it made its way for Android and Windows. Michele Hermann, the Vice President of mobility at Logitech said, "We first introduced the Logitech Keys-To-Go for the iPad® and the keyboard quickly became a favorite with consumers". Logitech Keys-To-Go is ultra-portable, standalone keyboard that will be available for Windows 7 and Android 4.1 and higher versions of the two.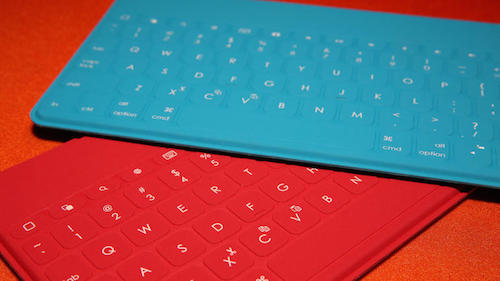 The Logitech Keys-To-Go is super slender and it can fit anywhere and can go everywhere, it is small enough to fit in the purse or pocket. It is light weight around 180g and the dimension of the keyboard is 137mm*242mm*6mm. The keyboard uses Bluetooth to connect to smartphones and other supported devices. The keys in the keyboard are well spaced despite of its slim outfit and hence it is comfortable for typing purposes. The new keyboard comes with a row of Android and Windows shortcut keys for people making it more user-friendly. It also has a Logitech covers the keyboard in durable FabricSkin that helps the device to be water resistant and protects from spill, dirt and crumbs. It is designed to survive in rugged conditions both indoors and outdoors. This version for Android and Windows also includes a portable stand.
It is expected to be available in the U.S., Europe and select countries in Asia beginning in April 2015 for a suggested retail price of $69.99. The Logitech explains, "This keyboard is packed with a rechargeable 3-month battery and wireless pairing that can be used with any Bluetooth device, not just your tablet. This version for Android and Windows also includes a portable stand, which allows for easy typing on your smartphone." Be ready to pocket the ultra slim keyboard, Logitech Keys-To-Go!!