TAB BOOK Z160, the Ultrabook by LG is another star in the constellation of tab cum notebook gadgets. The release date and price is yet to be announced. But the curtain raiser reviews states that it is another 2-in-1 tablet computer that has the perfect blend of style and uniqueness.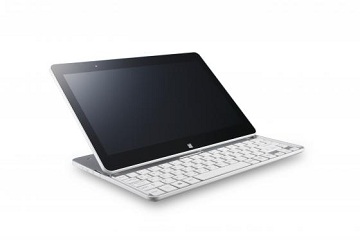 Z160 has a keyboard below it, which pops up in quite a funny way whenever you press a button at the left side of the tab. Again to use it as tablet, move the screen back to fold back the keyboard. The device weighs 2.3 lbs. approximately which is an intermediate weight between a tablet and a notebook i.e. is it is somehow heavier compared to the keyboard attached to it, whereas quite lighter compared to the weight of a notebook. While pressing the button to see the popping up of the screen may seem to be fun but it is advantageous in the sense that since the sliding action is done automatically, hence the slider is ought to have longer life than ordinary manual slider that gets damaged easily due to varying pressure of hand.
Another standout specification of this computer is that it is powered by Intel Core i5 Ivy bridge processor that runs Windows 8 Operating System. Other specifications are listed below:
• 8GB of RAM.
• 160GB solid state disk.
• 11.6 inch LCD Screen.
• 720p IPS display.
• 2.7 lbs. approx. and 0.76 inches.
• 5 point touch sensibility.
• Equipped with HMDI and USB 3.0 ports.
The 5 point touch sensibility is somehow a disadvantage as most of the leading tablets are facilitated with 10 point touch sensibility. More updates will be available on its release.