Karbonn is a budding mobile manufacturer company of India and the name is not at all familiar. Karbonn till now has produced low budget mobile phones at a cheaper rate compared to the standard mobile phones in the market. Whatever be the prospect of this company so far, it has managed to a deal signed with Microsoft regarding Windows Phone, as the chairman of Karbonn Mobiles, Sudhir Hasija said. The smartphones will have accessibility and switching capability between the two operating systems Windows and Android. The phone is expected to arrive by June 2014 and hopefully these newly growing companies are trying to take the market of Indian subcontinent replacing the Chinese phone market in India.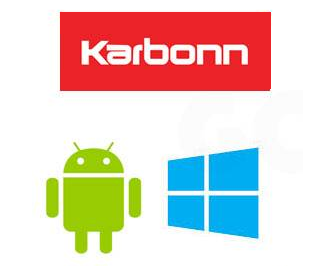 "Microsoft has eased the regulations and is opening up its platform for other players. We signed the agreement two days ago and will launch a range of Windows phones in about three months", Hasija said.
A lot of questions may be running in our minds as how will the phones perform with dual OS. On top of that how Microsoft signed the deal with a newcomer like Karbonn. This low budget phone has to be either amazing or disastrous. No information regarding price has been received. So we have to wait till June.