Javelin Master is a fun play game in the Windows Phone where you need to learn and master the art of throwing javelins. In the era of high definition 3D games and gaming consoles, the graphics of Javeline Masters will surely disappoint you. But if you live being a time traveler, it will surely reminisce you your childhood days when you played Mario in your video game. The goal of this game is to throw it as far as you can.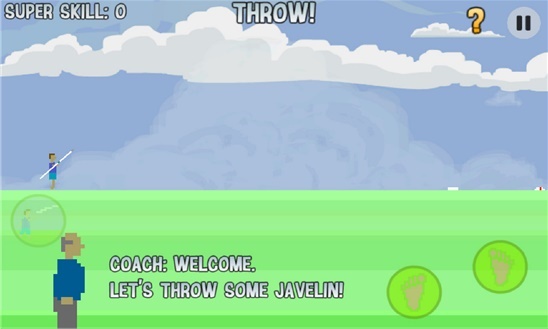 The game comes with subtle and easy throws and the challenge gets harder with every stage you overcome. There will be controls to select angles, speed and other criteria. There is a red line which you must not step over. Other features include Customization control position where you can move the control buttons from one place to another on the screen, daily world top, All-time Friends Top, Intuitive throwing help old-school pixel graphics. The virtual coach will provide you instructions and advice.
The game is free of cost and can be downloaded from Windows Store. You can take screenshots of the results and then you can share this image via email, Facebook, Twitter, Instagram. Login with Facebook lets you compete with your friends and make it to the top of the leaderboard.
Click Here to Install Javelin Masters from Windows Phone Store.