InstaPlace app is another app that was available already in Android and iOS and now with WIndows Phone. InstaPlace is a location based Photo App that help you share your the location of the photo. This app is similar to Foursquare. So you can show your friends where exactly you are in real life through virtual life.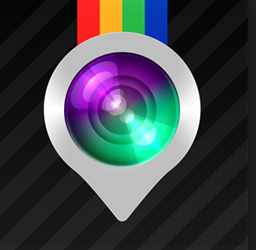 The features of InstaPlace Pro are as follows
1. Share in Instagram, Facebook, Twitter, Weibo, Flickr, Twitter and more
2. No ads
3. Customizable timestamp
4. Works with old photos (assuming they have GPS information embedded)
5. Over 70 skins beautifully crafted to produce clean and elegant photos,
6. Location pulled from Foursquare or Facebook
7. Ability to turn off watermark.
from gotchelive:
"Everyone loves clicking holiday photos and sharing them on social networks. But why share plain pictures when you can stamp them with location information and create cool-looking postcards? InstaPlace lets you add captions as well as attach GPS data from your phone or from FourSquare to your pictures. Consider, for instance, you are at the Eiffel Tower. Now, Instead of sharing a big vanilla photo of the landmark, you can overlay it with a caption saying 'I was here at Eiffel Tower, Paris'."
The app is 16 Mb size and price is only $ 1.49. You can download it from Windows Store.